Wales to 'rethink' food and cut waste further
Wales, already the UK leader in recycling, has become the latest nation to set an ambitious food waste target -- and there is still time to respond to the wide-ranging consultation on 'Rethinking Food in Wales'.
Recent figures from the waste-avoidance charity WRAP show that Wales reduced household food waste by 12% between 2009 and 2015. To drive progress, the Welsh Government has proposed a new target, to cut food waste by 50% by 2025 -- although as the target is set against 2006-07 baseline, some of the progress has already been made.
WRAP estimates that about £
550m of edible food was thrown away from homes in Wales in 2015. Nevertheless, Wales is leading the rest of the UK on recycling rates, and would currently place second in European rankings and third in the world. Read more
here
.
Meanwhile, the broad consultation being run by by Wales's Climate Change, Environment and Rural Affairs Committee on 'Rethinking food in Wales' is accepting submissions until 14 September. See
here
for more information about how to submit responses.
The Sustain alliance campaigns for greener, healthier and fairer food systems, for everyone. Find out more about our activities and support us
here
.
Sustain annual conference - 8 December

Book now
Published 27 Aug 2017
Food Waste: Sustain supports a reduction in food surplus, loss and waste.
Event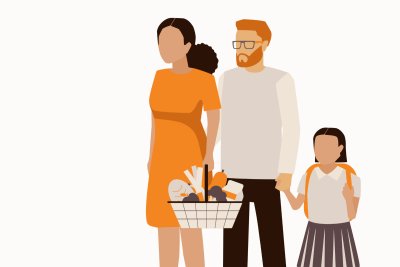 Sustain annual conference - 8 December
Support our charity
Donate to enhance the health and welfare of people, animals and the planet.