Make a feast of London's green, gold and growing urban food scene
London will feast on the fabulous local produce being grown, produced and cooked on its doorstep, with the capital city's first Urban Food Week, 10th to 16th September.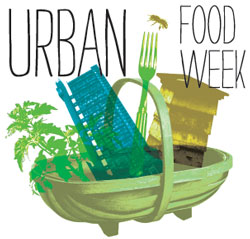 This September, London will feast on the fabulous local produce being grown, produced and cooked on its doorstep, with the capital city's first Urban Food Week [1]. The week of activities is being organised to highlight the importance of buying and eating local food, urban growing and planting forage for bees.
During Urban Food Week, restaurants, cafés, bars and pubs across the city will be showcasing dishes and drinks made with ultra-local fruit, veg and herbs from urban farms, and from London honey cultivated in community beehives.
Kelly Parsons of the Ethical Eats restaurant network, which is promoting Urban Food Week, said, "This produce is about as local as food gets, with many of the gardens and beehives within a few hundred metres, and sometimes even on the rooftops of the restaurants. The food will be ultra-fresh; picked within a few hours and delivered straight to diners. There is an amazing range of international foods to choose from in London, but it's just as important to celebrate our carrots from Battersea, lettuce from King's Cross, and honey from Old Street."
Over 30 restaurants, growers and beekeepers, plus lots of other urban food businesses and organisations, are already signed up to take part [2]. Diners can also go one further and eat ultra-fresh urban produce right in a community food garden - on Friday 14 September, there will be a fabulous 'Dinner From Our Back Garden' pop up, co-hosted by The Table Café and Team London Bridge, in a garden near London Bridge [3]. The growing space is one of 1,800 supported to date by the Capital Growth campaign and run by homeless charity St Mungo's, as part of its 'Putting Down Roots' project.
Sarah Williams of the Capital Growth campaign, which promotes community food growing in London, said, "We are really excited that community food-growing projects have the chance to showcase their delicious fruit and vegetables, as well as generate some much-needed additional funds for their community activities. This year over 20 of our food-growing spaces are involved, inspiring many more to start trading regularly with amazing restaurants, who are such great supporters of local growers."
Mikey Tomkins of the Capital Bee project, which promotes urban beekeeping said, "London is rich in parks and gardens, offering welcome refuge for our country's bees, which are in trouble. Our city honeybees produce a diverse and multicoloured harvest, feasting on the flowers of plants and vegetables grown by community food growers. Urban Food Week offers a chance to celebrate the hard work of the bees and gardeners that produce the magic that is urban honey."
Some of the urban foodie events and activities taking place are listed below. Diners can find a full list of who is doing what, plus a map of where they are, at www.ethicaleats.org, and anyone submitting a picture of their Urban Food Week dish or drink will be entered into a draw to win a one-day urban foraging course, by Food Safari [4].
Special offers for food-growing projects registering with Capital Growth during the week can be found at www.capitalgrowth.org.
For more information, interviews with chefs, growers or beekeepers, or tips on what Londoners can do to support urban food, contact Kelly Parsons, Kelly@sustainweb.org, 0203 5596 777.
---
Restaurants participating in Urban Food Week include:
In West London, the restaurant Portobello House will be serving a dessert using violas and roses from nearby grower Bee Interested.
In Kentish Town Sheebeen will be shaking honey and London lavender cocktails.
St Ermin's hotel will be serving honey afternoon tea, a honey-themed set menu, and a range of special London cocktails. Dress up, treat yourself, and celebrate urban food with a King's Cross pink gin, or a London Fields martini. The Westminster hotel has its own beehives and is running a honey month throughout September [5].
In the East, start the day with a London Fields honey granola breakfast, or chorizo and honey on toast, at La Bouche restaurant on Broadway Market.
InSpiral Lounge, Friend's House and Hornbeam Café will be dishing up produce from urban food-grower Organiclea, which grows salads in the Lea Valley. Hornbeam's famous brunch will have a special urban twist.
South Londoners can visit Cornercopia in Brixton Village for honey tasting and Lambeth-grown salads.
The St Mungo's growing space in Clapham will be supplying sustainable street-food van Street Kitchen with produce.
Clerkenwell Kitchen will have salads on the menu, made from super-fresh leaves delivered by nearby growing space Edible Golden Lane.
The Duke of Cambridge organic pub will be serving up produce from nearby urban farm Growing Communities throughout the week. It is also hosting its own Harvest Festival event on Saturday 24 September, and anyone that wants to donate fruit and veg to its harvest during Urban Food Week will get 20 per cent off lunch.
Specific events during the week include:
On Monday 10 September Capital Growth and The Table Café are hosting a 'Pop up pickle!' for urban growers to process their surplus into chutneys and pesto.
The 'Good Food for London Conference-Putting sustainable food on the map', which marks the tenth anniversary of the London Food Link Network, takes place on Tuesday 11 September [6].
In London Bridge, Platterform at The Skyroom will launch a new 'Skymarket' concept on Wednesday 12 September, featuring a market stall with local produce, and will be showcasing local honey in dishes and drinks and showing urban food-related films throughout the week.
On the Thursday, Hackney grower Growing Communities is hosting a seasonal produce tasting at the Castle Climbing Centre café in Finsbury Park.
Also on Thursday, foraging group Urban Harvest will be running a workshop on mushroom-growing, and a foraging 'hips and haws' walk on Saturday.
On Friday 14, there is a 'Dinner From Our Back Garden' pop up dinner event in the St Mungo's growing space near London Bridge, hosted by The Table Café and Team London Bridge.
Saturday 15 September is Capital Growth's 'Edible Open Gardens Day' [7], where urban food gardens open their doors to Londoners wanting a behind-the-scenes look at what is growing right under their noses. There will be a special walking tour of spaces during the afternoon in East London [8], including talks from growers.
Saturday is also Food Safari's Urban Foraging in a Day course in Stoke Newington.
Also on Saturday, Café Caldesi in Marylebone will be hosting a 'Sagra', a traditional Italian fiesta celebrating seasonal produce with local honey and produce from The Regent's Park Allotment.
Sugarhouse Studios in Stratford will host a Saturday night supper club using foraged food and produce from a local grower.
---
Notes to editors
Urban Food Week (UFW) is a collaboration between restaurant network Ethical Eats; Capital Growth - the campaign to create 2012 new food-growing spaces by 2012; and Capital Bee, which promotes community beekeeping in London. For more information about Urban Food Week go to https://www.sustainweb.org/ethicaleats/urbanfoodweek/.

Ethical Eats is a network for restaurants and caterers across the capital interested in sustainability. It is part of the London Food Link network, part of the charity Sustain, and is funded by the Big Lottery's Local Food Fund. www.ethicaleats.org. Twitter: @ethicaleats.

Capital Growth is a campaign to create 2,012 community food growing spaces by the end of 2012. It has to date supported the creation of over 1800 spaces involving over 60,000 people. It is a partnership initiative between London Food Link, the Mayor of London Boris Johnson, and the Big Lottery's Local Food Fund. It's main funder is the Mayor of London with additional funding support from the Local Food programme, a £57.5 million funding programme supported by the Local Food Fund. The programme was awarded a Royal Horticultural Society (RHS) Commendation in 2010 for its success in getting communities growing. www.capitalgrowth.org. Twitter: @Capital_Growth.

During Urban Food Week food-growing projects joining up will have a chance to win a number of prizes including Bulldog Tools, Dandy's topsoil and fruit trees from Gardening Express.

Capital Bee campaigns for bees, forage and a pesticide free city. In 2011 the campaign trained 51 communities around the capital to become beekeepers. To support these communities it is now campaigning for a pesticide free, forage rich London. www.capitalbee.org.

All three projects are part of Sustain: The alliance for better food and farming. Sustain advocates food and agriculture policies and practices that enhance the health and welfare of people and animals, improve the working and living environment, enrich society and culture and promote equity. Sustain represents around 100 national public interest organisations working at international, national, regional and local level. www.sustainweb.org.
Restaurants and other eateries already signed up to take part in Urban Food Week include: The Table Café; St Ermin's Hotel, Platterform at The Skyroom, Street Kitchen, Eden Caterers, Portobello House, the Duke of Cambridge, The Castle Climbing Centre café, Clerkenwell Kitchen, Café Caldesi, Brixton Cornercopia, The Russet; Café Spice Namaste; The Duke of Cambridge; Sugarhouse Studios & House of Umami, Tongue n' Cheek, Mama V's dipping sauces, Lumen Café, L'eau a La Bouche, Friend's House café, Shebeen cocktail bar, Café Crema, Freightliners City Farm Café, The Gallery Café at St Margaret's House and The Midnight Apothecary.

Growing spaces, foragers and beekeepers signed up to take part in Urban Food Week include: Salads, fruit, vegetable and edible flowers from St Mungo's (London Bridge and Clapham), Bee Interested (Portobello), Growing Communities, Cordwainer Gardens, Kings Crescent Community Garden and Dalston Eastern Curve (Hackney), The Regent's Park Allotment, Global Generation, Urban Growth (Camden), Organiclea (Lea Valley), Rocky Park (Tower Hamlets), Myatt's Fields Park Greenhouse Project, Lambeth Polytunnel (Lambeth), foraged fruits and herbs from Urban Harvest and honey from bee hives looked after by Barnaby Shaw (Myatts Field & Kennington), Camilla Goddard (London Fields and Brockley), Steve Benbow (London Honey Company) and the London Beekeepers Association.
For details of this event go to www.teamlondonbridge.co.uk/dinner. The Table Café in Southwark is one of the pioneers of the 'Adopt a Plot' scheme run by Ethical Eats and Capital Growth, and takes regular deliveries of produce from the nearby St Mungo's growing space. Twitter: @thetablecafe. St Mungo's is one of the UK's leading charities for homeless people. Its Putting Down Roots scheme is a gardening project which supports clients to gain skills, qualifications, paid and voluntary work. Twitter: @stmungos.
The Urban Foraging in a Day course, run by Food Safari and worth £150, combines a guided foray with a wild food cookery demonstration and wild food lunch. www.foodsafari.co.uk. Twitter: @foodsafariuk.
For details go to www.sterminshotel.co.uk. St Ermin's is a four star hotel in Westminster. Twitter: @sterminshotel.
London Food Link is holding a special conference during Urban Food Week. The Good Food for London conference will feature some of the people that are making good food happen in the capital, followed by an evening of celebration. The Good Food for London Conference: Putting sustainable food on the map includes speakers - London Mayoral candidate and GLA member Jenny Jones, and Tristram Stuart founder of Feeding the 5000 and author of Waste. For tickets go to www.sustainweb.org/londonfoodlink/network_do/. Twitter: @londonfoodlink.
On Edible Open Gardens Day more than 100 of the UK's community food-growing gardens, including more than 50 in London, will be throwing open their gates to the public, in the largest open event of food-growing spaces ever seen in the UK. It is part of The Big Dig, a project funded by the Cabinet Office's Social Action Fund and co-ordinated by Sustain. For details go to www.sustainweb.org/news/jul12_largest_edible_open_gardens_event/. Twitter: @thebigdiguk.
For details of the Edible Open Gardens Day walking tour go to www.capitalgrowth.org.
Sustain annual conference - 8 December

Book now
Published 29 Aug 2012
Ethical Eats: Ethical Eats ran a network of London restaurants and catering businesses that care about sustainability.
Event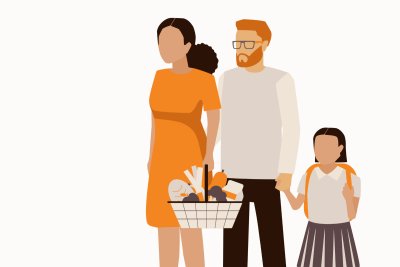 Sustain annual conference - 8 December
Support our charity
Donate to enhance the health and welfare of people, animals and the planet.