Will London's next Mayor stand up for food and farming?
With the Mayoral elections around the corner, London Food Link's new report highlights key policy asks alongside food-related manifesto commitments of the top four candidates.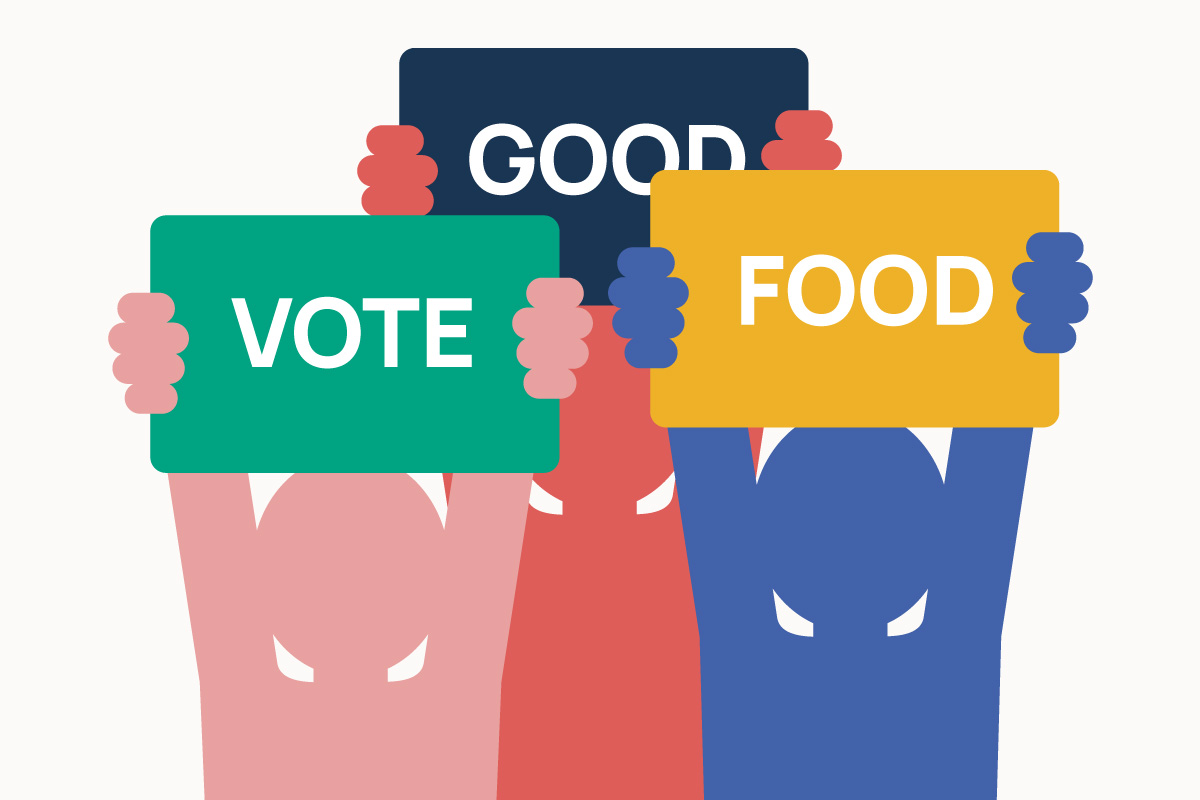 Coordinated by Sustain's London Food Link team, along with Food Foundation, Feedback, and the Orchard Project, Vote Good Food: A manifesto for healthy and sustainable food for London calls on the next Mayor to put good food policies at the heart of the capital's recovery plan in the aftermath of the COVID-19 pandemic and weighs up the main party candidates' vision and plans for food.
The report focuses on policies such as improving health by ensuring all Londoners live in a healthy food neighbourhood, securing good food for all capital residents and creating a thriving food economy that creates good food jobs and skills. It also encourages to address London's food-related environmental impacts to tackle the Climate and Nature Emergency.
All candidates were asked for their vision for London food as well as reviewing the manifestos that have been published. Examples include:
a statement from Luisa Porritt, the Liberal Democrats candidate, who is committed to supporting markets to ensure availability of healthy food and closer links to the food supply chain, challenging the over-reliance on a handful of supermarkets, promoting the greater take up of Fairtrade products and making easier for people to grow their own food.
Sadiq Khan's commitments include creating a zero-waste city, tackling childhood obesity, and providing free healthy school meals for primary school pupils.
Sian Berry, the Green Party candidate, extensive set of manifesto commitments on food and farming, calls for extending community food growing spaces, promoting nature-friendly farms, shortening supply chains, reducing food waste, among many other detailed commitments to food and farming in the capital.
Sarah Williams, Programmes Director at Sustain commented: "Overall we are pleased that food and farming is on the table for most of the candidates, who have seen how important food supply issues have been during the last year, and the positive role food plays in rebuilding our economy, our communities and our health. We encourage Londoners to contact the candidates to ensure the next Mayor guarantees these commitments are delivered and more steps are taken to create a healthier, fairer, and greener food system for London".
Read the full report here

Join our #VoteGoodFood campaign on social media
---