Government food parcels should come with a health warning
The Government has stepped in to distribute food parcels to the one and half million people clinically vulnerable people being shielded from the coronavirus. However, now that the parcels have started to arrive, questions are being asked about what is in them.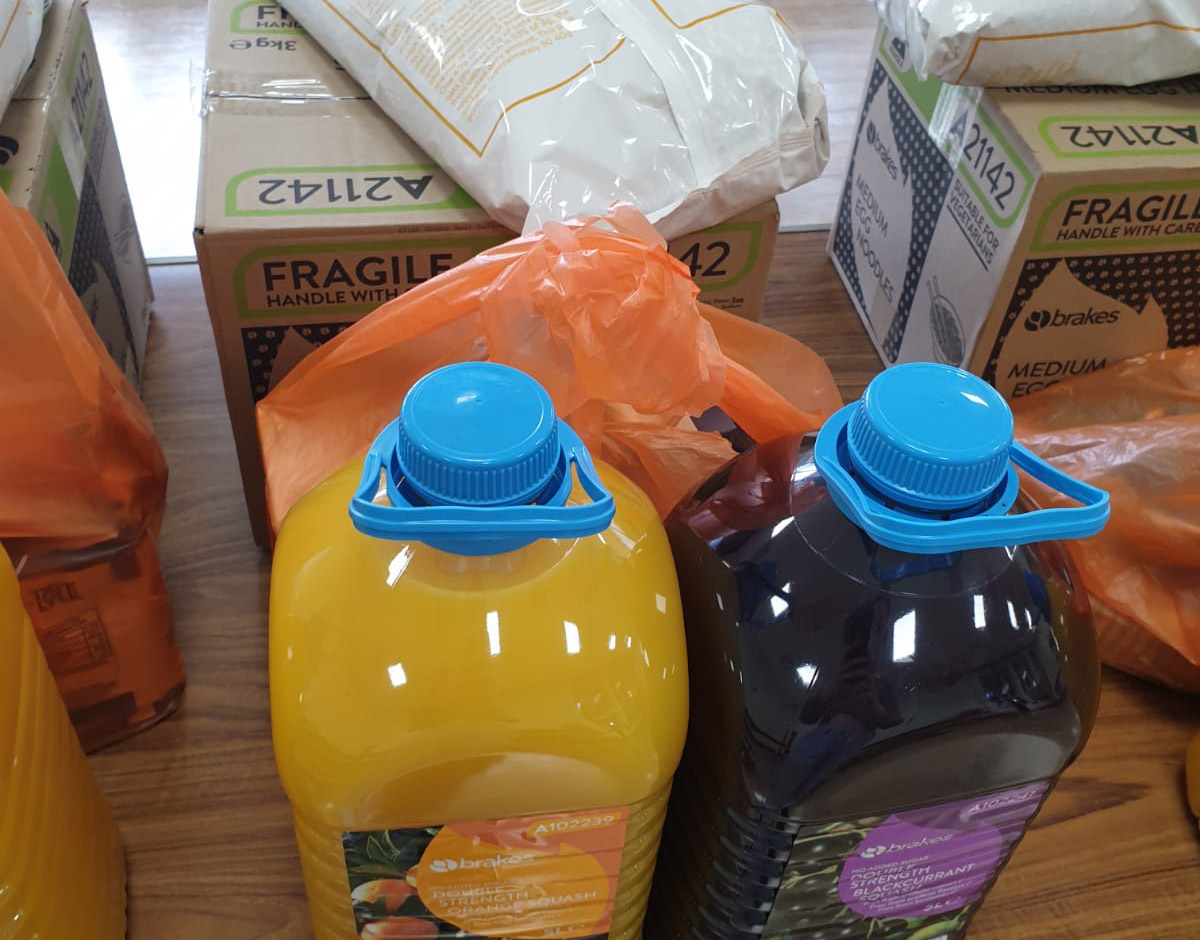 Photo credit: Food parcel for clinically extremely vulnerable people, March 2020. Anonymous but verified source
Pictures have emerged of emergency food boxes filled white bread, pasta, tins of corned beef and satsumas, and in a comment piece (£) The Times journalist Jenni Russell said she was 'stunned' by what she described as the 'pitifully inadequate' provisions being sent to tens of thousands of Britain's most medically vulnerable people.
The operation is expected be scaled up to hundreds of thousands in the coming weeks. These are people the NHS considers the sickest in the country, who desperately need shielding from coronavirus. They number cancer patients, transplant survivors and immune supressed patients.
According to Jenni Russell, the first boxes, which are being organised by the Ministry of Housing, Communities and Local Government, were "high on carbohydrate, much of it highly processed." She listed: "a packet of fig rolls, a box of chocolate breakfast cereal, a packet of pasta, one white sliced loaf, a packet of potatoes. Three tins of beans, two of starchy marrowfat peas, two of tomatoes, one of peach slices, a jar of pasta sauce, teabags and coffee. There are no fresh vegetables but a little fresh fruit; a small bag of oranges and one of pears."
She describes it as food "to survive on, not to nourish" and argues "the reason this matters so deeply is that we are not just trying to give people any old calories to keep them alive. In this pandemic, where there is no cure, whether or not we survive will be critically influenced by the robustness of our individual bodies and immune systems."
Sustain chief executive, Kath Dalmeny, was interviewed for the piece and is described as "sympathetic" to the government's fight on many fronts, but says it must recognise the magnitude of the task it has assumed here. Kath Dalmeny said:
"It is a crying shame that so many meals-on-wheels services have been axed due to austerity over recent years, which used to keep older people fed and cared for. In this coronavirus outbreak, it's as if the state is starting a care home for 400,000 extremely fragile residents. These people need bespoke diets designed by clinical dieticians, differing for those with varying critical conditions, provided in packaging easily opened by weak hands. If they can't get that, malnutrition and hunger will follow."
You can read a full blog on the government's food parcel scheme by Kath Dalmeny here. Also, a report by Sustain Food Power co-ordinator Simon Shaw here on how meals on wheels are delivered successfully in other parts of the world.
Support our charity
Donate to enhance the health and welfare of people, animals and the planet.