NEWS
London gardens invite you to grow yourself happy
Over 30 gardens across London, from Barnet to Sutton are opening their gates, lining up their spades and getting the kettle on to welcome new growers to the Big Dig Day on Saturday 27 April.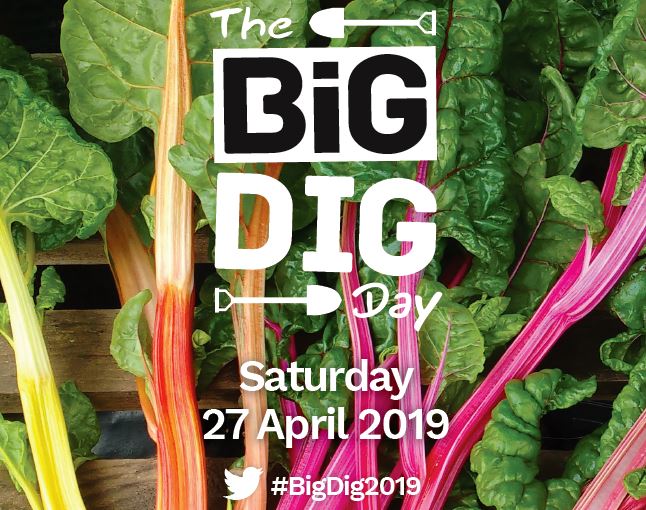 The day is part of a national initiative to help people find their local community garden and grow their own food and to date over 80 gardens have signed up to the day with many more listed on the map.
"As the evidence increasingly shows gardening 'adds years to your life and life to your years' so this is also helping people to feel happier and healthier" explains Chris Speirs, Capital Growth Coordinator "as well as all the other benefits that growing-your-own brings to people and planet".
The day is organised by Capital Growth network and the gardens involved include their flagship garden in The Regent's Park through to urban farms like Sutton Community Farm as well as community venues and schools.
It is also hoped that the day will encourage people to eat more veg, as part of the Veg Cities campaign and will be filled with family friendly activities, planting, seed sowing, garden tours, family games and crafts.
Find gardens on the www.bigdig.org.uk including The Old 1 O'Clock Club, South London where the Trees for Cities 'Edible Playgrounds' team will be deed sowing, planting out vegetable plus family games and crafts to encourage and wildlife.
Camilla who started growing food at The Castle Garden, in North London one of the regular Big Dig Gardens said "I find growing food an incredibly rewarding experience. Gardening in itself is a therapeutic activity, and gardening in a community environment, amongst other people with similar interests or views, is even better."
There are thousands of community groups meeting to grow together every week, and whether you want to grow, sow or just sit to enjoy the peace, you can find your nearest garden in a few clicks. And if your local community garden has not signed up already, do let them know, all gardens are welcome to join #BigDig2019.
Find a garden near you taking part in the Big Dig Day on our website.
---