Sustain co-hosts a consultation event with Defra on future farm policy
DEFRA, in partnership with Sustain, is hosting a consultation event in London on 10 April to capture local and member viewpoints on its public consultation: 'Health and Harmony: the future for food, farming and the environment'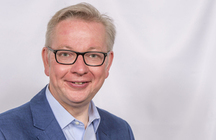 The aim of the event is to give members of Sustain, the public, farmers and land owners, an opportunity to share their views on future farming policy as the UK prepares to leave the EU and the Common Agricultural Policy.
At the event, delegates will be hearing from Michael Gove MP, Secretary of State for Defra; Vicki Hird, Farming Campaign Coordinator; and Defra officials about the Government's proposals for the future of farming. Breakout groups will be facilitated to enable debate and feedback on the consultation paper.
Delegates will be able to
Express their views and aspirations for the future of farming in England
Contribute ideas and suggestions to help shape policy proposals
Gain an understanding of the consultation process and how it feeds into the upcoming Agriculture Bill
This is one of over 20 regional consultation events across England.
Vicki Hird, Farm Campaign Coordinator says,
"Sustain is delighted to be co-hosting a Future Farming consultation event with Defra and to welcome the Secretary of State Michael Gove MP to speak and engage with us and our partners.
This events complements our efforts to encourage as detailed discussions as possible and to encourage powerful responses to the Defra consultation. We need the final future farm policy to be integrated with social and health policy, sustainable, well-supported and deliver on significant goals.
Future policy must support farmers but also deliver benefits for our health and the environment, to create a resilient and sustainable farming economy, and to ensure high standards of animal welfare. We also need to know that there is a budget safeguarded to deliver on these outcomes and that the regulation framework fits the bill. We will accept nothing less."
Contact vicki Hird 07903478249 vicki@sustainweb.org
Notes
1. Sustain is encouraging the public to send in responses to the Defra consultation using this form. Alternatively, responses to the consultation can be made directly on line or by email here.
---
09/04/2018
Food and Farming Policy
SHARE
---
Food and Farming Policy: Sustain encourages integration of sustainable food and farming into local, regional and national government policies.