Discounts and volunteering on kids' cookery camps
Root Camp, the London charity that takes urban children on rural residential food growing and cooking weeks, is offering discounts and bursaries this summer.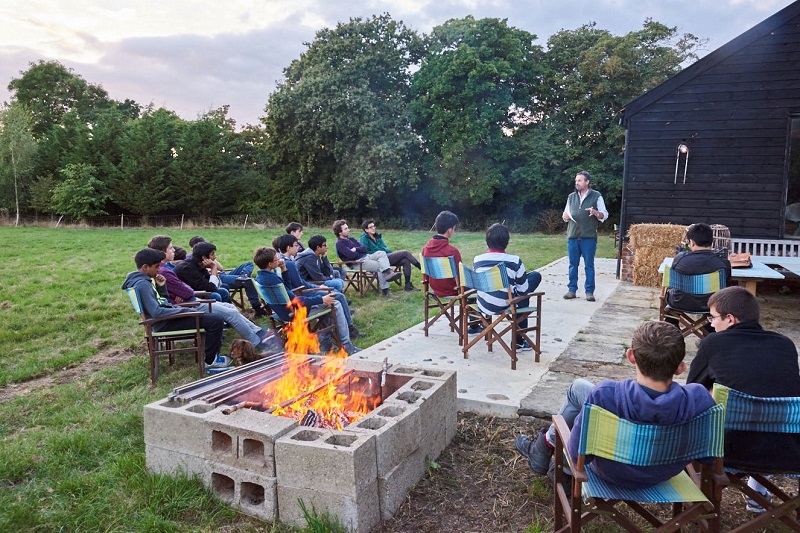 The first Root Camps of 2018 will take place in Suffolk (July), Monmouthshire (August) and Bologna (October). Each week has space for just 16 children, during which they will spend time with growers, producers and chefs.
Through hands-on sessions alongside children from a range of backgrounds, they will gather skills and knowledge about local, healthy, seasonal and generally sustainable food growing, production and cooking. Activities on a course might include foraging, working in a kitchen garden, making sausages, curing and smoking meat, carving, butchery, fishing and beekeeping.
The early bird discounts are limited and end as follows:
Suffolk courses: 1 May
Monmouth courses: 1June
Bologna courses: 1 August
Root Camp also offers full and partial bursary places on all our courses, with applications considered on a first come first served basis.
Volunteering
As a charity, Root Camp relies on the support of volunteers, who in turn have the opportunity to improve skills in working with young people from all backgrounds and 'enjoy a week of fantastic food, good company and valuable challenges.' Volunteers travel with groups and accompany them in both kitchen and field. This is an unpaid role, but meals and accommodation are provided and volunteers will be reimbursed for travel.
Volunteer opportunities are available on several courses this summer, so if you are aged 23 or over and want to find out more, you can email Root Camp for details.
---