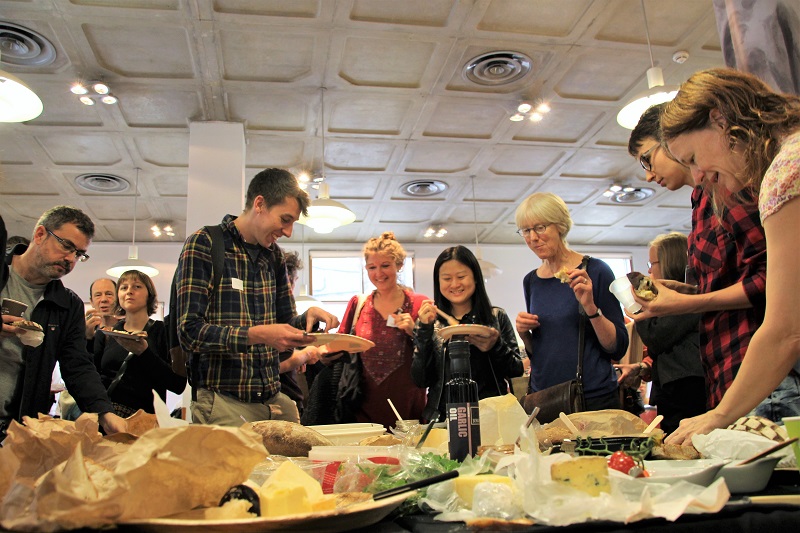 The Real Bread Campaign has partnered with Brook Food to host BATCH: South West on 7 July - book now!
Now we need help to cook up BATCH: London in November and are game for working with local partners on other local/regional Real Bread Campaign events.
What we need from partners
The Campaign coordinator can help devise the format and programme for an event, pull together speakers / experts, manage the ticketing, publicise the event and turn up on the day to help run it.
Depending on the format of the event, we'd need a local partner to:
Help devise the event
Provide a venue for around 50 guests*
Provide (or help to arrange) food and drink
Help publicise the event
Work to help run the event on the day
Format and guests
Typically, an event will have a few guest speakers, perhaps a practical element (eg skills demo or hands-on workshops) and plenty of time for chatting over some great food, but the format is flexible.
It could be aimed at Campaign supporters, supporters and friends or thrown open to everyone with a passion for Real Bread, run as a standalone event or element of / section in a larger event.
Costs would need to be covered by ticket sales, perhaps in combination with donations in kids of food, drink, venue, volunteer time.
The Campaign coordinator is also happy to discuss the possibility of a local partner running an event in the name of the Real Bread Campaign banner, with the Campaign coordinator's role limited to helping to promote it.
If you'd like to discuss the possibility of being a local partner for an event in your part of the world, please email realbread@sustainweb.org
*Informal gatherings of 20-30 people might also be an option, while the London event venue should be able to welcome 200-300 guests
Past events
Previous Real Bred Campaign events include
…and we have set out our stand at many more events