One fifth of people in Wales worry about running out of food
New analysis from the Food and You survey shows more detailed picture of food in Wales, with 9% in the country experiencing low food security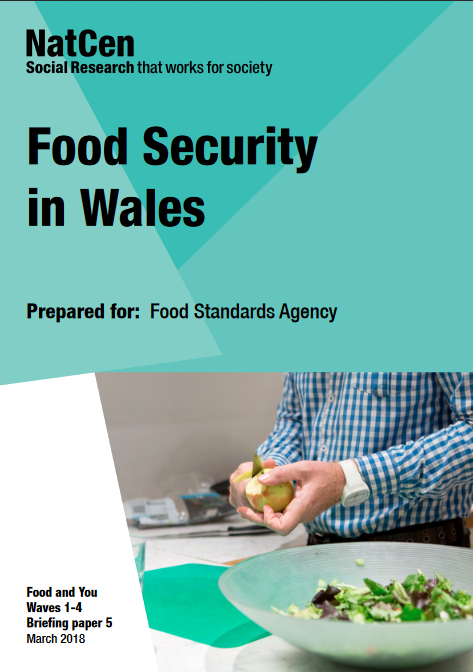 Food Security in Wales, a report published by NatCen for the Food Standards Agency, shows that levels of food insecurity in Wales are similar to those in England and Northern Ireland. This paints a worrying picture of food poverty throughout the UK as the report highlights how vulnerable populations are most at risk.
Data is based on Wave 4 of the Food and You questionnaire in 2016, which for the first time asked questions on food insecurity and affordability. It found that in Wales 46% of respondents reported making a chance in their buying and/or eating practices for financial reasons, compared to 43% of respondents in the UK overall.
Key findings from the report
9% of people in Wales experienced low food security. This was consistent with the proportions living in low food security in England and Northern Ireland.
A fifth of people in Wales worried about running out of food. Families with children were more likely than households without children to say that they were worried about using up their food before they could afford to buy more.
In the past 12 months, 14% of people in Wales had run out of food before they could afford to buy more.
In Wales, younger people (aged 16-34) were more likely than those aged 65 and over to experience low food security.
A quarter of 16-34 year olds surveyed (26%) said that they had run out of food at some point in the past year, compared to only 4% of people aged 65 and older. This did not differ significantly to the figures for Northern Ireland where 19% of younger people and 5% of older people said they had run out of food in the past year.
The full report is available to download.
Food Power, a four year programme that supports local alliances to tackle the root causes of food poverty, is working with three regional groups in Wales: Food Cardiff, South Wales Food Poverty Alliance and North Wales Food Poverty Alliance. Read more about their work.
Support our work
Your donation will help communities identify ways to alleviate food poverty and increase access to healthy food.