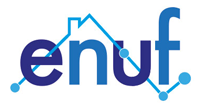 Earlier this month, representatives from the Food Power team attended the Food and Poverty conference held at King's College London convened by Dr Rachel Loopstra and Dr Hannah Lambie-Mumford. The two-day conference was packed full of valuable insight from multiple research projects and plenary speakers.
Simon Shaw, Food Power Programme Coordinator, spoke during a conference plenary on the opportunities for use of research within Food Power, alongside speakers from the Trussell Trust, End Hunger UK and the Food Foundation. Simon highlighted opportunities for research including exploring place-based responses to food poverty, transferable experiences and learning from local areas and appropriate and sustainable roles for public, voluntary, private sector in addressing food poverty.
While acknowledging the research findings can be complex, Simon called on researchers to present their findings and recommendations in a concise format, particularly in regards to research being communicated to local alliances and organisations who may have very limited time to review research.
Outputs from the conference will be shared in due course; anyone interested in hearing more is invited to join the new ENUF network (Evidence and Network on uk household food insecurity) of researchers, policymakers, and practitioners with an interest in household food insecurity.