NHS England cuts sugary drinks sales in hospitals
The Campaign for Better Hospital Food welcomes the move by NHS England, announced today, to limit the amount of sugary drinks sold in our hospitals.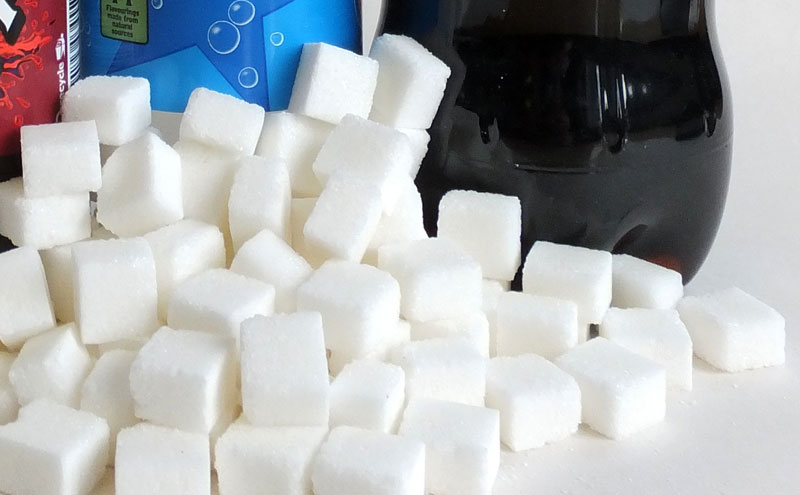 NHS England announced today that it will require all hospital retailers to reduce their sales of sugary drinks to 10 per cent, or less, of total drinks sales by the end of the year.
The 10 per cent target, that is currently voluntary, will become an outright ban on sugary drinks if retailers refuse or are unable to meet the sales target by March 2018.This measure will cover all hot and cold sugary drinks, including added sugar fruit juices and milky drinks, served in all hospital cafes, vending machines and shops.
Katherine Button, Campaign for Better Hospital Food coordinator, said:

"We are delighted that NHS England has taken such decisive action to reduce the sale of sugary drinks in hospitals. Earlier this year, our Healthy Hospital Food Brand League table showed that when NHS England sets clear targets, and companies are held to account, then hospital food retailers respond.

"The Campaign for Better Hospital Food, an alliance of food, health, patient and NHS staff groups, welcomes this latest move to limit junk food and sugary drinks sales in hospitals. NHS hospitals are trusted by patients, families and staff to keep them fit and well and NHS England is helping everyone to take a big healthy step in the right direction."
Sugary drinks have no place in our hospitals but a 10 per cent sales target from NHS England is a welcome move towards a more health promoting NHS. At the moment 50 per cent of NHS staff are either overweight or obese, and considering hospital shops, cafes and vending machines are stocked full of fizzy drinks, sweetened juice drinks and coffees with added syrups, it is no wonder.
This new initiative from NHS England is great news for hardworking NHS staff, as well as patients and their families, that will no longer have to choose to between their hydration and their health.
NHS England Chief Executive, Simon Stevens, said:

"A spoonful of sugar may help the medicine go down but spoonfuls of added sugar day-in, day-out mean serious health problems. It's great that following discussion with NHS England, big name retailers are agreeing to take decisive action, which helps send a powerful message to the public and NHS staff about the link between sugar and obesity, diabetes and tooth decay."
At the time of writing WH Smiths, Marks & Spencer, Greggs, the SUBWAY, and the Royal Voluntary Service have pledged to cut sugary drinks sales to ten par cent, as well as catering contractors Medirest and ISS.
NHS England cuts sugary drinks sales in hospitals – Your Questions Answered
Support our charity
Donate to enhance the health and welfare of people, animals and the planet.