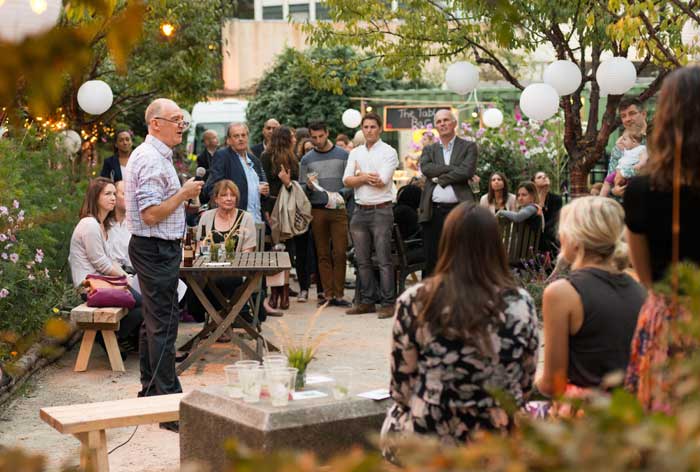 Photo – Team London Bridge
Urban Food Fortnight connects restaurants and retailers with London's edible gardens and small producers. This year we have 15 flagship events and loads of fringe events showcasing the best food and drink on offer in the city with special menus, one-off events and supper clubs.
Urban Food Fortnight began life as Urban Food Week in 2012. It is run to celebrate London's gastronomic talent, giving everyone the opportunity to try genuinely local food, including delicacies such as Tottenham made cheese, Stratford sourced fish, Enfield reared lamb and Hackney grown salad.
Each year the packed programme of events sees urban growers celebrating their gardens with harvest feasts, pop-up dinners, botanical cocktail nights and foraging walks. To date we 've had hundreds of restaurants, growers, small batch producers and beekeepers participating in Urban Food Fortnight.
Throughout the year the London Food Link team continues to work to support local food businesses in the capital, through matchmaking small batch suppliers with restaurants and retailers, as well as lots of promotion through our magazine The Jellied Eel.
---
Register your event What's happening
Share
Join us
London Food Link: London Food Link brings together community food enterprises and projects that are working to make good food accessible to everyone in London to help create a healthy, sustainable and ethical food system for all.
Menu
Find out what's going on
Visit our new Urban Food Fortnight map to find our what's happening this year.
Support our work
Your donation will help support community food initiatives and enterprises to thrive as part of a more sustainable food system.