About the 'Eel
The Jellied Eel is the place to read about good food in London.
Since 2002, The 'Eel has grown from a printed newsletter to a fully-fledged magazine. Along the way it has picked up tens of thousands of loyal readers and was chosen as a finalist in the Guild of Food Writers awards.
This online home was added in February 2018, thanks to a successful crowdfunding campaign. It will beupdated frequently with exclusive features, news, blogs and tales from The 'Eel archives.
The print magazine is also published three times a year. It's posted to all London Food Link supporters and available at over 100 stockists.
Both are lovingly crafted by London Food Link, with help from our contributors. Find out how you can get involved or email us.
---
London Food Link
London Food Link is the voice for good food in the capital.
Our campaigns and initiatives aim to help create a healthy and sustainable food system for all and join-the-dots between growers, makers, cooks, sellers, savers and enjoyers of good food across London.
Read about what we do and the benefits of joining London Food Link.
We love eels!
The 'Eel got its name because of its historic London associations. Sadly, these days the European eel is endangered, so please don't eat them, jellied or otherwise!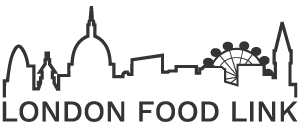 ---
Contact The 'Eel
If you have questions or suggestions for the team please email thejelliedeel@sustainweb.org
And of course, follow us on Twitter and Instagram
---