Drinking fountains in London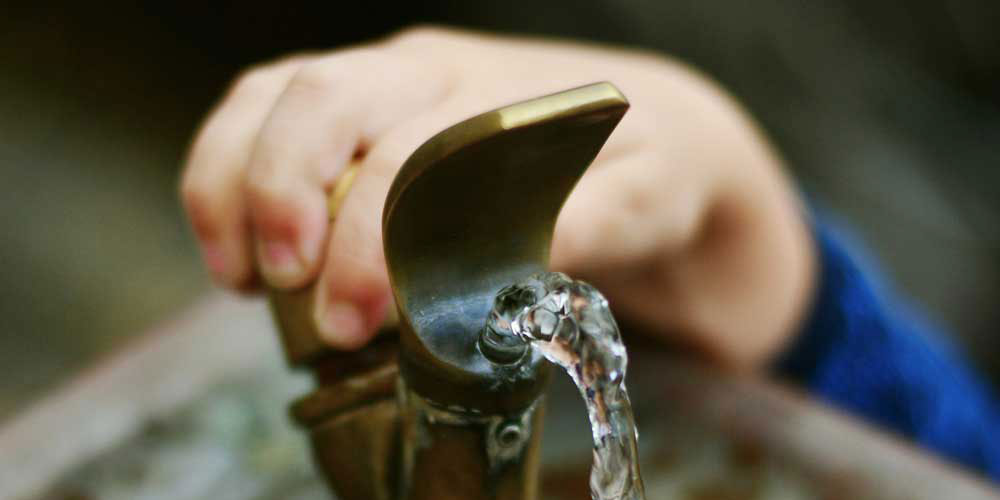 Why drinking fountains?
Public drinking fountains, made popular by the Victorians to give access to safe clean drinking water in the capital, have seen a notable revival in the last two years. Increased consumption of bottled water has gone hand in hand with increased awareness plastic waste and the damage it causes, particularly on the marine environment.
Another factor has been the rising demand for alternatives to sugary drinks. On top of the container waste, these have been singled out as a major contributor to excess sugar in our diets, a large and avoidable contributor to diet-related disease, and links with child obesity, early onset diabetes and tooth decay.
With public drinking fountains potentially providing both environmental and health wins, support for these has spread across the capital and beyond.
NEW: Download our Drinking Water Fountains Guide for organisations, groups and businesses who are looking to install water fountains for the benefit of their local community.
Where are drinking fountains today?
At the end of the 2017 it was estimated that only 111 public fountains were maintained by London councils, as reported by The Guardian. Pressure groups such as Water for London have been calling on transport hubs to install fountains. Nationally, Network Rail have pledged to install fountains throughout the majority of their 17 stations by the end of 2018. The demand for more fountains in schools is notable, with 400 expressing interest nationally in the Children's Health Fund in 2016 (piloting the sugary drinks levy).
Park fountains are also seeing a new lease of life, with widespread installation throughout the borough of Hillingdon. Perhaps the highest profile commitment has come from the Mayor of London, who has plans to expand on his 20 fountains piloted in 2018 to rollout further in 2019.
What can London councils do?
Some boroughs, such as Lewisham, are developing a long-term vision for widespread fountain installation. The Lewisham Labour manifesto has committed to banning single-use plastics from council buildings and providing water fountains in parks and public spaces to reduce plastic waste.
With Sustain and other partners, including local landowners, they have started to explore the potential in different sectors – schools, parks and transport hubs, and also other areas including council properties, new developments, shopping centres and sites identified by the local community need – in order to identify locations where fountains could be installed, year by year, through small pots of funding or inclusion in redevelopments. The Council were successful in their bid to the London Drinking Fountain Fund for two water fountains to be installed in two of their busiest parks, Ladywell Fields and Beckenham Place Park.
New Hillingdon fountains to tackle plastic pollution
The London Borough of Hillingdon Green Spaces team has overseen the installation of 15 drinking fountains at 14 of the borough's parks in spring 2018 in order to help reduce the number of single-use plastic bottles and cups being thrown away.
Each fountain includes a main bottle filler and two mixed-level bubbler taps, one of which is at an accessible height for people with disabilities and young people, and the other at ground level for pets.
The first fountain was installed at Ruislip Lido in March by contractors Irrigation Services, and the rest were completed by May. The Council department received approval for a further 17 additional drinking fountains to be installed over the summer.
"Residents using the park for recreational activities, such as walking, jogging, playing sport or using our playgrounds, will easily be able to use these fountains to fill reusable drinks bottles, reducing the amount of plastic waste going to landfill."
Paul Richards, Head of Green Spaces, Sport and Culture, London Borough of Hillingdon
Contact:
Ben Reynolds
Deputy Chief Executive, Sustain
ben@sustainweb.org
Support our charity
Donate to enhance the health and welfare of people, animals and the planet.