Leave a gift in your Will
Remember Sustain in your Will and leave the legacy of a healthy world and the joy of good food for future generations.
Downloads
Legacy Pack (PDF)
Codicil form (WORD)
Why leave a gift to Sustain?
We believe in the power of working together – our strength is in uniting people with passion to help them create real change. We are experts in understanding the relationships between policy, farming, the environment, food, health and social factors.
Gifts in Wills allow us to invest in long-term projects: from preserving traditional methods of baking and food growing, to securing policy changes that protect children's health.
We promise to respect your choices and privacy. To find out more download our Legacy Pack, or get in touch: email Sustain or call (+44) 0203 559 6771.
Information you need
Charity name: Sustain, the Alliance for Better Food and Farming
Address: The Green House, 244-254 Cambridge Heath Road, London E2 9DA
Registered charity number: 1018643
I already have a Will
It is a good idea to regularly review your Will to ensure that it still meets your wishes, especially if your circumstances change.
If you already have a Will in place, and would like to include a gift to Sustain, you can download a codicil form at the top of this page to complete and store with your Will.
---
Make a Will online - for free!
We've partnered with Make a Will Online so you can make a will for free here. Every will is checked by a qualified solicitor and we can answer questions you have. You can choose whether you share your details with us. If you do, we can get in touch to say thank you. If you'd rather, you can stay private and we'll still know a gift is out there.
About our offer
If you want your gift to stay totally private, go to https://makeawillonline.co.uk/onlne-wills. No information will be shared with us if you buy the will yourself. However you decide to support us, we are truly grateful.
Speaking to a solicitor
Sometimes, it's best to speak with a solicitor face to face. If you already have a solicitor you can speak to them and ask them to update your will to include a gift to us. If you have a large or complicated estate or if you have complex needs - like trust income, property overseas, or dependent relatives – you should also speak to a specialist solicitor. If you have concerns around your mental capacity you should discuss with a solicitor face-to-face. If your estate will be subject to inheritance tax (see here), you should also speak to a solicitor.
If you want to know how to contact a solicitor go to the Law Society.
Our charity's full name and details are above under 'Information You Need'.
Share
Get updates
Menu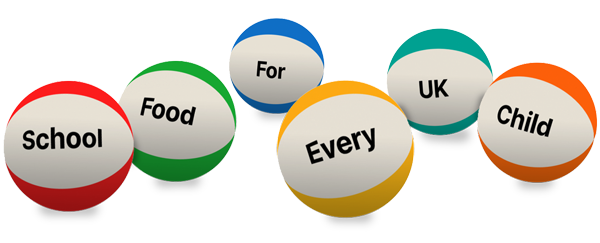 Ask your MP to end the school food postcode lottery now
Support our charity
Donate to enhance the health and welfare of people, animals and the planet.