The Peri-urban Practitioners Forum kicks off summer activities with the importance of mapping as a tool for accessing land for food growing. Panelists for the discussion are Dan Geerah from the Land App, Janie Bickersteth from the Food Land Mappers group (part of the Urban Agriculture Consortium), and Mark Thurstain of Geofutures.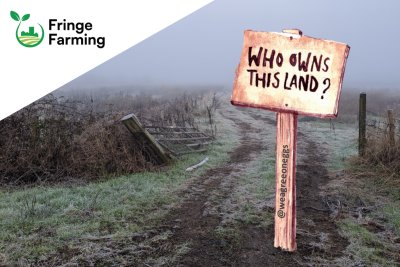 Land mapping for food growing. Credit: @weagreeoneggs & Matt Daley (Pexels)
The first Peri-Urban Practitioners Forum (PUPF) of this funding year will explore both what it means to map land in local areas and how it can be (and is being) used as a way for new and current farmers and growers to access land, especially in the case of identifing potential land for peri-urban agroecology (i.e. fringe farming).
Three leading resource people in the field will present their work in relation to fringe farming, including useful tools and practical advice that can be applied where you are. If you have questions about making mapping work for you, particularly in terms of accessing land, then there will be plenty of room for discussion.
Presenters' bios
Dan Geerah is Head of Innovation at the Land App, which brings technology and nature together so everyone – landowners, farmers, farm advisors, land agents, ecologists and surveyors – can protect the legacy of our landscape and secure its future. In this role, Dan leads on technical innovation, business development, and relationships with new partners and customers. Dan also supports a number of clients running landscape and local nature recovery pilots, helping the sector transition to a collaborative way of working.
Janie Bickersteth, along with Maddy Longhurst, initiated the food land mappers community of practice, which Janie now coordinates as a Urban Agriculture Consortium (UAC) associate. Janie has a background in urban food growing, having been co-ordinator of Incredible Edible Lambeth. IEL partnered with Arup to map potential land for food growing in Lambeth. She now co-ordinates the Food Land Mappers group for Urban Agriculture Consortium, regularly bringing together mappers (nationally) to discuss best practice.
Finally, Mark Thurstain of Geofutures (bio to follow) will be presenting his work on the Hope Spots project in Bristol.
Find out how the Fringe Farming project is growing the movement for agroecological food production on the edges of towns and cities.
Published 13 Jun 2023
Sustainable Farming Campaign: Sustain encourages integration of sustainable food and farming into local, regional and national government policies.
Support our campaign
Your donation will help us work with farmers to push for policies to support farming fit for our future.