Government must release funds so that people can buy the food they need to be able to self-isolate.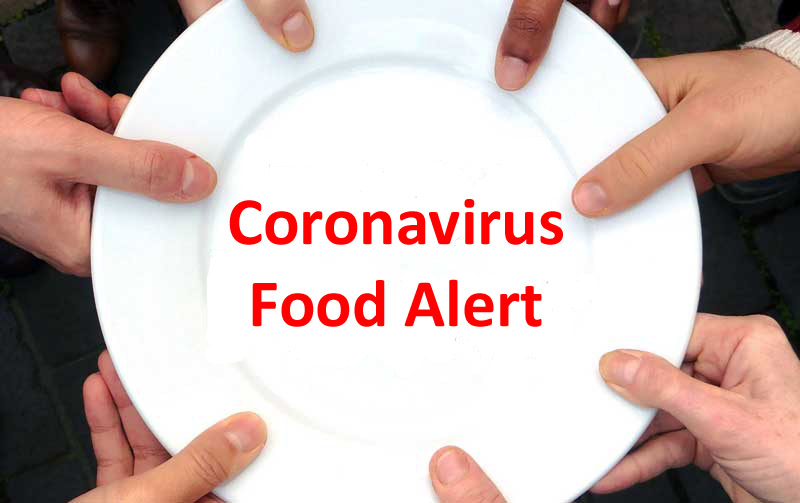 The Government and Chief Medical Officer say they will soon advise millions of older and medically vulnerable people to self-isolate for a long period. Advice has already been issued for more people to work from home, to avoid non-essential travel, and for people not to frequent places such as pubs, clubs, theatres and other such social venues. This will mean job losses and drops in income.
Many will struggle to follow the advice to self-isolate either because they already cannot afford enough food to cover this period; because their income is likely to drop substantially, placing pressure on their finances; or because they do not have support to access food and other basic necessities.
We are therefore calling on the Government urgently to release funds to eradicate household food insecurity, and to ease certain costs and welfare constraints, as a priority response to the Covid-19 coronavirus outbreak. This unprecedented situation requires an urgent and unprecedented level of response.
If you would like to add your organisation to the list of those supporting the following statement (a list that we will update periodically on this page), please send your name, job title and the name of your organisation to: imogen@sustainweb.org.
Coronavirus Food Alert: Call for Government action - a joint statement
Low-income households – children, working age people and pensioners – need to have enough money so that they can buy the food they need. This is true at all times, but the outbreak of Covid-19 coronavirus means that people living on a low income, or those whose incomes drop dramatically, will struggle to afford sufficient food. This in turn will put pressure on social services at a time when these must prioritise support for older people and those with certain medical conditions.
Food banks and emergency food aid providers do commendable work to help people in crisis; and many businesses and communities will also step up to support older and housebound people with food deliveries. However, they will not be able to cope with the extremely high level of need – food banks were already struggling before coronavirus. In any case, communal food banks are not a solution at a time when people are being asked to minimise contact with others, to slow the spread of coronavirus.
To protect and support all members of our community, we ask that HM Treasury and the Department for Work and Pensions act immediately to enable low-income households to have the financial resilience to be able to self-isolate. The following actions will also relieve avoidable pressure on the local authorities, frontline charities, businesses and voluntary groups who now need to focus more effort on supporting older and medically vulnerable people:
Suspend the five-week wait for Universal Credit. Make the advance payment a grant, not a loan.
Up-rate child benefit immediately when schools close to cover the cost of children's food and enable families to buy what they need. Suspend the two-child limit. Charities and academics are already calling for cash transfers to help families cope with potential school closures.
Waive the requirement of a health professional's signature on all application forms for Healthy Start vouchers in order to ensure that low-income pregnant women and young children can more easily access this vital financial support to purchase fruit, vegetables, milk and infant formula.
Ensure there is adequate financial support available to people with the "no recourse to public funds" immigration condition so that they too are able to afford to follow self-isolation advice.
Make adequate sick pay more widely available, to include freelancers, temporary workers, those who are self-employed and those on zero-hour or low-hour contracts.
Pay cash grants to frontline charities that, alongside their main work, provide meals for especially vulnerable people, so that the charities can buy the food they need – for example, homeless shelters and domestic violence refuges. Note: These groups do not include frontline food aid charities such as food banks, emergency meal providers, community kitchens or social supermarkets - cash grants direct to low-income households will reduce need to access such already stretched charitable food aid providers.
Give local authorities and other frontline public-sector providers sufficient money to make crisis grants or welfare assistance schemes to households in need – the £500m Hardship Fund can be a key part of this.
Consider other ways to maximise household financial resilience, for example by capping or freezing utility bills, as has happened in Italy.
Organisations signing up to this statement support the general principles of the approach set out above. Some also have specialist expertise in the specific interventions recommended, although not all work on these technical issues in a professional capacity. All are united in support of efforts to limit the impact of the Covid-19 coronavirus outbreak and to protect and support the most vulnerable.
The statement has been coordinated by Sustain, the alliance for better food and farming, a registered charity that runs or contributes to several alliance initiatives to tackle the root causes of food poverty.
Supporting organisations:
Kath Dalmeny, Chief Executive, Sustain the Alliance for Better Food and Farming
Sabine Goodwin, Coordinator, Independent Food Aid Network
Niall Cooper, Director, Church Action on Poverty
Danny Sriskandarajah, CEO, Oxfam GB
Dr Maria Bryant, Chair, Association for the Study of Obesity (ASO)
Tom Croft and Diana Skelton, National Coordinators, ATD Fourth World
Elizabeth Lynn, Chairman, Axminster Job Club
Kemi Akinola, CEO, Be Enriched
Katharine Jenner, CEO, Blood Pressure UK
Louise King, Director, Children's Rights Alliance for England, part of Just for Kids Law
Julianah Adegbemisoye, Manager, Comfort Memorial food For All Foodbank
Prof Graham MacGregor, Chairman, Consensus Action on Salt, Sugar and Health
Dr Wanda Wyporska, Executive Director, The Equality Trust
Ali Harris, Director, Equally Ours
Anna Taylor OBE, Executive Director, Food Foundation
Dan Crossley, Executive Director, Food Ethics Council
Dr Helen Crawley, Director, First Steps Nutrition Trust
Victoria Williams, Director, Food Matters
Katie Palmer, Programme Manager, Food Sense Wales
Dee Woods, co-founder, Granville Community Kitchen
Tom Skinner and Graham Whitham, Co-Directors of Greater Manchester Poverty Action
Kieron Boyle, Chief Executive, Guy's and St Thomas' Charity
Matthew Philpott, Executive Director, Health Equalities Group
Sarah-Jayne Clifton, Director, Jubilee Debt Campaign
Jamie Burton, Chair of the Board of Trustees, Just Fair
Clara Widdison, Programme Manager, Kitchen Social
Mary Anne Steewart, Kintyre Food Bank
Alex Cunningham, CEO, Magic Breakfast
Carmel McConnell MBE, Founder of Magic Breakfast
Jane Streather, Chair, North East Child Poverty Commission
Robin Burgess, Northampton Hope Centre
Pete Ritchie, Executive Director, Nourish Scotland
Helena Houghton, Programme Director, Royal Academy of Culinary Arts' Adopt a School Trust
Duncan Stephenson, Deputy CEO, The Royal Society for Public Health
Stephanie Wood, Founder/CEO, School Food Matters
Rob Percival, Head of Policy, Soil Association
Muriel McNaughton, Manager, Tay Bridgehead Foodbank
Abi Brunswick, Director, Project 17
Dr Rachel Loopstra, Lecturer in Nutrition, Kings College London
Dr Aaron Reeves, Associate Professor, University of Oxford
Dr Sinead Furey, Lecturer, Ulster University
Dr Hannah Lambie-Mumford, Lecturer in the Department of Politics and International Relations, University of Sheffield
Dr Andrew Williams, Lecturer in Human Geography, Cardiff University
Dr Maddy Power, Research Fellow, University of York
Dr Kayleigh Garthwaite, University of Birmingham
Dr Jasber Singh, Associate Professor, Centre for Agroecology, Water and Resilience (CAWR), Coventry University
Tim Baker, Headteacher, Charlton Manor Primary
Steven Cross, Head Chef, Park Community School
Kath is Chief Executive of Sustain: The alliance for better food and farming.
Kath Dalmeny
Chief Executive
Support our charity
Donate to enhance the health and welfare of people, animals and the planet.