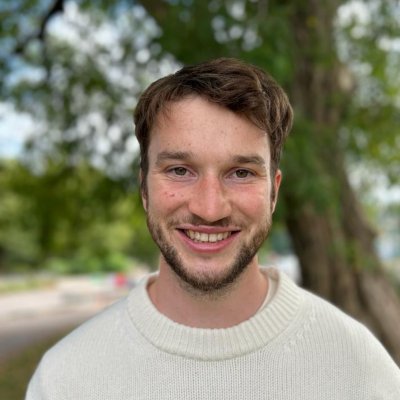 Will joined as Sustainable Farming Campaign Coordinator at Sustain in September 2023, and has a background in implementing Agroecological farming methods and managing vineyards in Somerset. Outside of his farming expertise, Will has previously worked on issues surrounding food poverty, having coordinated food bank collection campaigns in Bristol and near Manchester. Will is a dedicated advocate for nature friendly farming and fairness across the entirety of the food supply chain.
Sustainable Farming Working Party
Sustain runs a Sustainable Farming Working Party to share thinking and experience, exploring policy options and networking opportunities as well as setting up research projects. Let us know if you want to be involved and let us know of any related work you are doing. Current members of the Working Party include:
Alliance to Save Our Antibiotics
Real Farming Trust
Centre for Agriculture, Food & Environmental Management (University of Hertfordshire)
Centre for Food Policy (City, University of London)
Client Earth
Community Supported Agriculture Network UK
Country Trust
CPRE, the countryside charity
Dung Beetles for Farmers
Eating Better Alliance
Ecological Land Cooperative
Fairtrade Foundation
Family Farmers Association
Farm and Wildlife Advisory Group SW
Feedback Global
Food Ethics Council
Food Foundation
Forum for the Future
Friends of the Earth
Growing Communities
Better Food Traders
International Institute for Environment and Development
Kindling Trust
Landworkers' Alliance
National Federation of Women's Institutes
National Trust
Nature Friendly Farming Network
New Economics Foundation
Nourish Scotland
Organic Farmers & Growers
Compassion in World Farming
Organic Research Centre
Organic Trade Board
Pasture for Life
People Need Nature
Pesticide Action Network UK
Royal Society for the Protection of Birds
Shared Assets
Soil Association
Sustainable Food Trust
Sustainable Soils Alliance
Agrivillages International
The Orchard Project
Trade Justice Movement
Traidcraft Exchange
Unite The Union
Wildlife & Countryside Link
Whole Health Agriculture
WWF-UK
Sustain actively supports other independent networks, alliances and activities including:
The Alliance to Save Our Antibiotics, aiming to reduce the overuse of antibiotics on farms. Sustain sits on the steering group of this initiative.
The Eating Better Alliance, helping people move towards eating less and better meat that's better for us and the planet. Sustain sits on the board.
The Food, Farming and Countryside Commission, established to consider how we can achieve a safe and inclusive food system, a flourishing rural economy and an accessible countryside.
The Fruit and Vegetable Alliance, championing policies to increase the production and consumption of fruit and vegetables.
The Food Research Collaboration at City, University of London facilitates joint working by academics and civil society to improve the UK food system. Sustain sits on the advisory group for the collaboration.
Greener UK is a group of 13 environmental organisations to restore and enhance the UK's environment. Sustain sits on Greener UK working groups.
The Groceries Code Action Network calls for an extension of the remit of the Groceries Code Adjudicator to protect farmers from unfair trading practices. Sustain co-founded the Groceries Code Action Network.
The Sustainable Soils Alliance works to reverse the current soil health crisis. Sustain works closely with this alliance through advocacy.
The Trade Justice Movement is a UK coalition calling for trade rules that work for people and planet. Sustain is supports the Trade Justice Movement's calls.
Wildlife and Countryside Link brings together 46 environment and animal protection organisations to advocate for the conservation and protection of wildlife, countryside and the marine environment.
Supporters
Sustain's work on sustainable farming policy is supported by:
Friends Provident Foundation
Joseph Rowntree Charitable Trust
John Ellerman Foundation
Lush Foundation
Network for Social Change
Share
Get updates
Sustainable Farming Campaign: Sustain encourages integration of sustainable food and farming into local, regional and national government policies.