Real Bread growing old gracefully the Italian way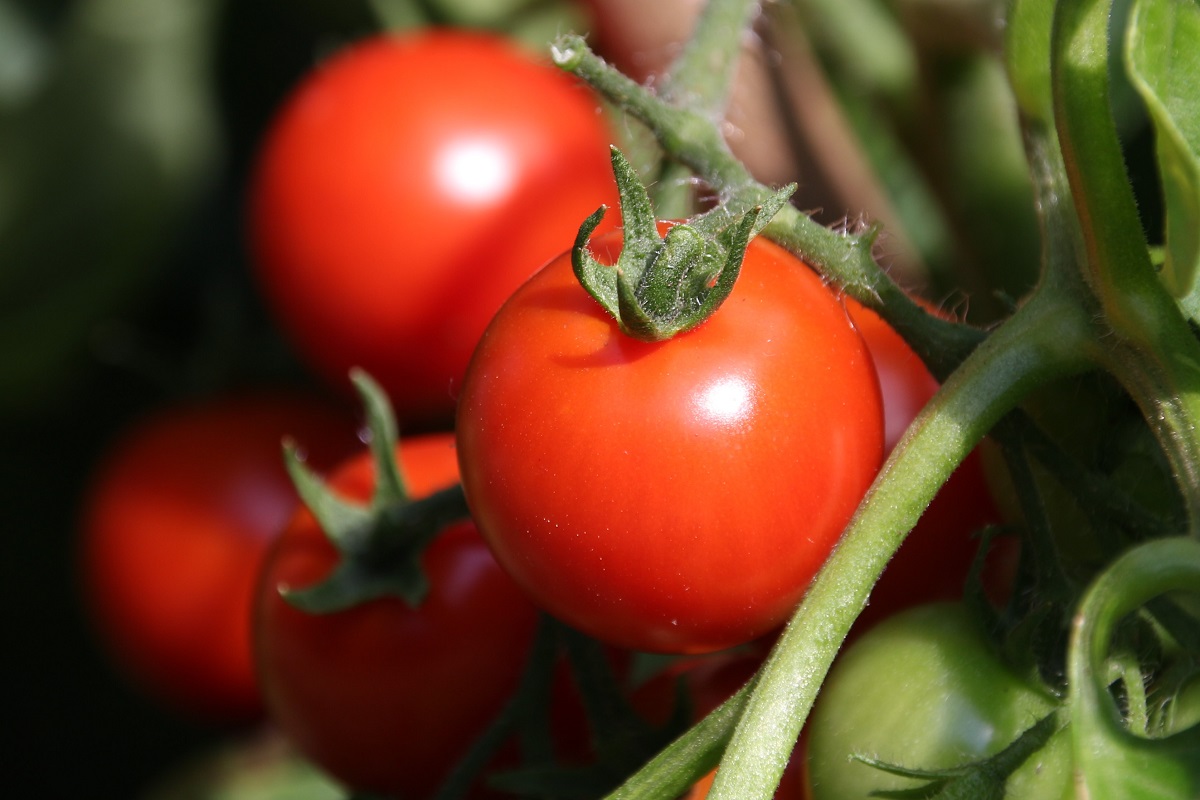 Photo by Chris Young / realbreadcampaign.org CC-BY-SA 4.0
A wonderful fact of life is that Real Bread gets stale. With some of the most comforting (and economical) dishes around being based on stale bread, sometimes it's hard to wait for it to happen in order to celebrate this fine ingredient.
Joining the illustrious ranks of bread and butter pudding, panzanella, stuffing, summer pudding, bread sauce, gazpacho, poor knights, toast and more, here is chef, cookery writer and farmers' market champion Clodagh McKenna's take on a summer classic from Italy.
Ingredients
Serves: 6
400g stale Real Bread
1 large onion, diced
150ml extra virgin olive oil
3 cloves garlic, crushed
1kg ripe tomatoes, skinned and roughly chopped
Freshly ground black pepper
1.5 litres light chicken or vegetable stock,
1 small bunch of leaves basil
Method
Place the bread in a pre-heated oven at 150°C for two minutes to dry out, then break into small pieces and set aside.
Put a large casserole dish or saucepan over a medium heat, drizzle in a good dollop of olive oil, followed by the onion, cover and cook until soft.
Stir in the garlic, cook for a minute and pour in the tomatoes. Season with salt and pepper and simmer for 10 minutes.
Take off the heat and allow to cool slightly, before liquidising and returning to the pot.
Stir in the hot stock, bread, another dollop of olive oil and basil leaves and allow to simmer for 20-30 minutes, stirring occasionally, until the soup is very thick.
Serve warm with a drizzle of olive oil and some freshly grated Parmesan.
About the baker
Following the success of The Irish Farmers' Market Cookbook, former Ballymaloe House chef Clodagh McKenna's second book, Fresh From the Sea, was published in May 2009.
---
Recipe © 2009 www.clodaghmckenna.com
Reproduction prohibited without written agreement of the copyright holder.
---
Social sharing
If you make this, please share your photo(s) with the world on social media using #RealBread and other relevant hashtags, linking back to this recipe. Better still if we can see you in the photo, too: #WeAreRealBread!
Please don't forget to tag us, and the recipe's author. You can find us on:
Published 26 Jun 2014
Real Bread Campaign: The Real Bread Campaign finds and shares ways to make bread better for us, better for our communities and better for the planet. Whether your interest is local food, community-focussed small enterprises, honest labelling, therapeutic baking, or simply tasty toast, everyone is invited to become a Campaign supporter.
Support our charity
Your donation will help support the spread of baking skills and access to real bread.