The Jackson Pollocks
After receiving a suspended sentence, Francesca Barker, took a Bread Angels course as part of her probation. In spring 2013, she launched The Barker Baker, a social enterprise selling - and teaching people to bake - Real Bread and other bakes.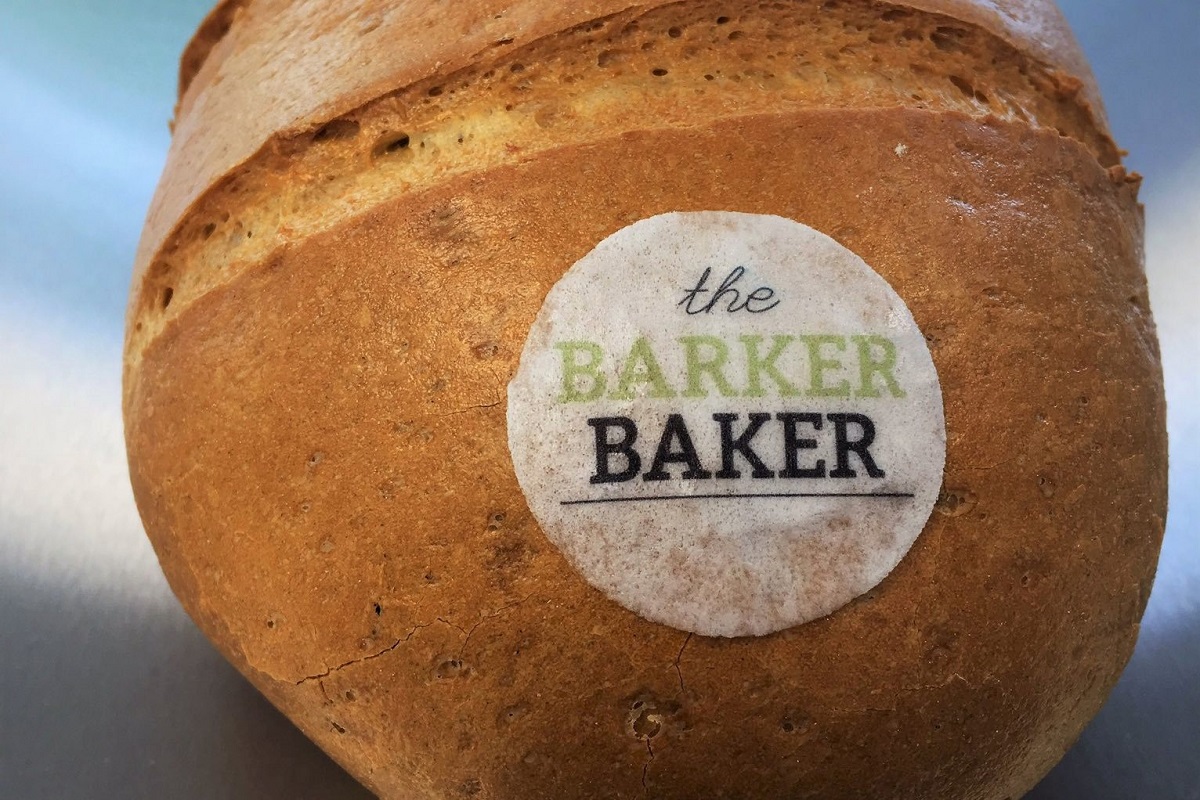 My conviction was a wake-up call. Working through the shame and the guilt afterwards, scared to have to disclose my offences on any prospective job applications, I decided to set up my own business, The Barker Baker, as way of regaining some stability in my life.
It then occurred to me that this sort of fear of judgement wasn't unique to me. I was sure that many ex-offenders and people with addictions, mental health issues, records of criminal behaviour, or a combination of these, were suffering as well. My business evolved into something bigger in vision and purpose, to support other people like me and provide them with life and employability skills, and even teach them to set up their own microbakeries.
A sense of purpose
I have taught everyone from young offenders, prisoners, mental health service users and drug rehabilitation service users, through school and community groups, to your average Joe who wants to get stuck into a good old-fashioned bread making lesson on a Saturday afternoon.
Baking provides a beautiful opportunity to start with things as basic as flour, yeast, salt and, with some water and passion, transform them. When someone comes on one of my courses and walks away with a sense of purpose, then picks up a bag of flour on the way home so they can bake, share and care, then I've done my job.
Pride
Of course, there's more to this than a loaf of bread. The most important thing my baking workshops offer is pride. It is the paramount reason I do what I do. If people feel pride and hope and it inspires them to be more, to do more, to make life better, then I've achieved what I hoped I would. You end up with the odd-looking, the Jackson Pollocks, as well as beautiful loaves, but made with love and hope they all instil pride in the people who made them.
When I see people achieving stability and sustainability in life, getting jobs, getting houses, rebuilding relationships and staying on the right track, well, then every loaf is worth it. When a woman who hides at the back of the class, and doesn't say a word, bakes something truly beautiful, then seeks my approval but in time realises she doesn't need it, that is what I am doing this for. When a big bad crook comes to the kitchens and makes a rabbit-shaped pizza for his kids and sends me a photo to show me how proud he is of his creation, that is what this job is for.
A vehicle for positive change
The obstacles for me in business? Me, myself and I. They are my own fears and insecurities, grand ambitions and naivety. Being self-employed with an intense mental health disorder poses its own hurdles. When I'm working with, employing and trying to help shape the futures of people who are just as complicated, it's difficult to find the positives some days. But then I will find myself in my own kitchen at home, on the morning of a treasured Saturday off, with the compulsion to make a chocolate orange soda loaf to share with the people I love. It's then I realise that no matter the hurdles and the setbacks and the feeling of absolute impossibility, the business is me, and I am it. We drive one another forward, even on the bad days.
I have been lucky to have people who believe in me, who support me, financially and emotionally. Great advisors, who share honest opinions and ideas. I wouldn't be where I am today if it were not for people of great faith, who see what I am trying to achieve and believe that The Barker Baker is a vehicle for positive change.
Stripping back the fluff
Understanding your own limitations is a difficult thing to do when all you want to do is change the world with an idealist's vision and hopefulness. Realising you are only one person and that things won't always be a success, at least not first time round, is a humbling and human thing. Staying true to your purpose, stripping back the fluff and the faff and getting back to what was always the most important thing – the bread.
When I had TV people, magazine and newspaper editors, and business awards organisers all blowing smoke up my proverbial, I thought it was the right time to build, build, build. It wasn't; it was the time to focus, bake, teach and learn. If I could go back in time, I wouldn't have ventured into retail outlets, let alone two at once; I would have stayed true to my original purpose: to teach and to bake. Once I got back in the kitchen, and wasn't distracted by building an empire, I remembered who I was and why I was doing it.
Back to basics
As I now say in my workshops: Start small, think big. I have learned that starting small and staying small is absolutely okay; that running full steam ahead with a hundred and one big ideas isn't how you make your mark, building on basics is. Be true to yourself, your passion and your vision. Don't be afraid to think outside the box. Always feel proud of your achievements, big and small, but most of all, amongst all the chaos, just make some damn good bread and share it with those who have your back, no matter what.
Having gone back to basics, I couldn't be happier. I'm back working with youth offending teams, back teaching and baking. It's what I love most. I'm baking customer orders coming through the website and just generally enjoying being a baker and not a business woman.
As part of our Together We Rise initiative, we are working to find and share more stories like Fran's, which help to demonstrate the power for good that baking bread can be. If you would like to tell us yours, please drop us a line and we can guide you.
---
Originally published in True Loaf magazine issue 36, July 2018
---
SHARE