In 2018, Oxford-based Modern Baker received a grant of £763,000 to research the potential health benefits of sourdough baking. Co-founder Melissa Sharp explains how this came about and what they hope to find out.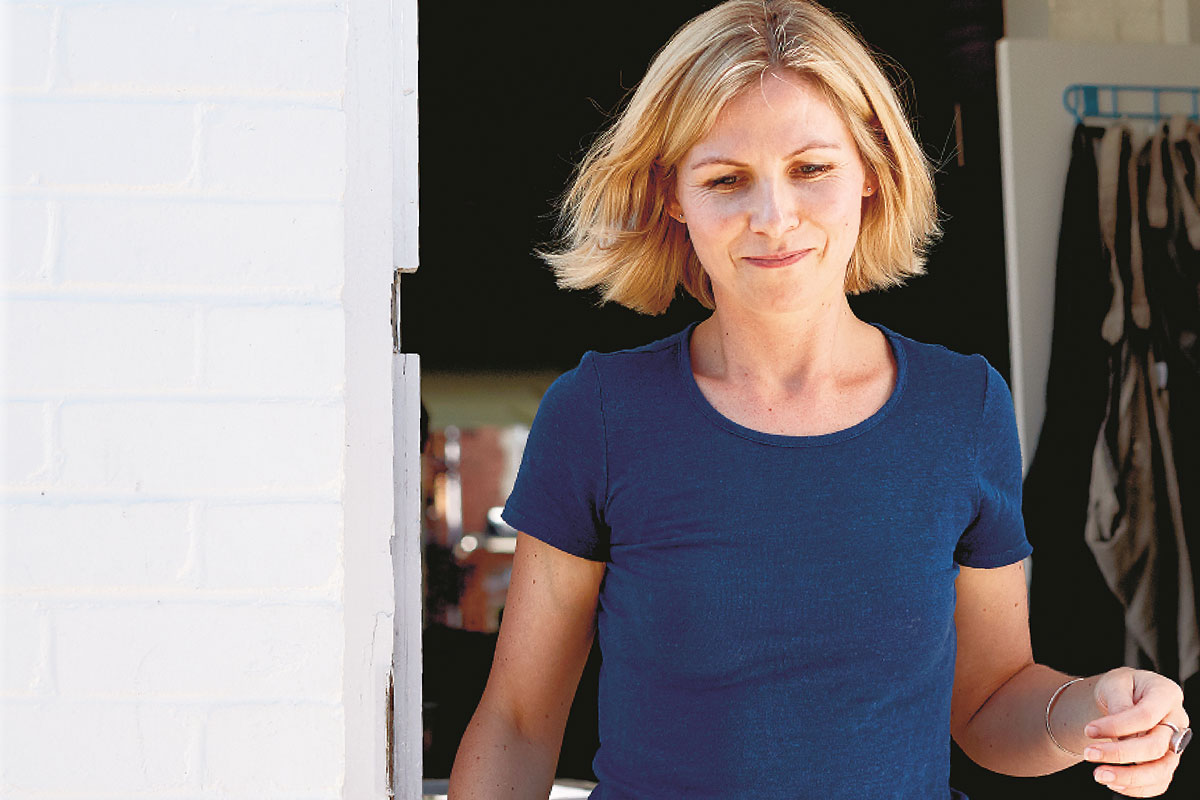 Melissa Sharp © Laura Edwards
I was working in a highly-pressured job as operations director in a small management consultancy when I became seriously ill. Luckily I saw a great nutritionist alongside my oncologist and it became clear to me that adopting a very healthy diet alongside my weapons-grade medication was not only going to improve my prognosis, but reduce the side effects of the drugs, too. I immediately started to see other benefits of my new diet, such as being able to eat twice as much and not gain weight.
It was around then that the idea of spreading the word about better nutrition became an ambition. My partner, Leo, who has always been an entrepreneur, most recently in digital and advertising, embraced healthy eating too, and between us Modern Baker was born.
Fast and slow carbs
Despite the undisputed link between 'fast-carbs', by which we mean foods with a high glycaemic index, and diet-related chronic disease that's devastating public health, astonishingly, the quality of dietary carbohydrates is still in decline year on year. And no one seems to be doing anything about it. Witness the recent French study linking ultra-processed foods with the rise in cancer rates, with industrial loaves being cited as a major culprit.
Out of that was born our mission to improve the quality of dietary carbohydrates and our vision to democratise healthy baking, for the common good. To us, that meant organic, long-fermentation, sourdough baking: Slow-carbs.
"It was clear to us there was a gap that needed filling"
True healthiness
The first thing we realised was that a concept of true healthiness was practically non-existent in industrial baking. Price and indulgence were the two moving parts of the economic equation, with healthiness only a factor if there was profit to be made by claiming it or if regulation demanded it. The artisanal sector, where true skill and tradition are the driving force, is built around craft values, and whilst this touches the healthy issue, it's not core.
It was clear to us there was a gap that needed filling in with hard, scientific evidence, aligned with innovative product development and a strong brand.
Carb busters
When we read back the main quote in the largest of our grant applications: "with diet related chronic disease accounting for 9% of total NHS spend…" it all slotted into place. Our research and development projects, emanating from Innovate UK grants, have earned us the nickname 'carb-busters' in the investment community, where we're seen as much a life sciences business as a healthy baking brand.
There has been academic research around long-fermentation, some of it even around health and digestion, but it has tended to be based on small studies and very little has been driven by a specific vision to apply the research to a product or brand. As such, the conclusions always seem to trail off into a cul-de-sac and fail to take the next step.
Our goal is to quantify the benefits of any given food on your digestive system, including, crucially, gut health. The on-pack nutritional information doesn't remotely tell you what's really happening during digestion. In fact, it often leads to completely false information. Take the US example of 'net carbs', where producers subtract the amount of fibre from the total carb amount to arrive at a lower number, which may mislead consumers. This has led to class action law suits with consumers seeking compensation and asking for corrective advertising campaigns, ie ones designed to put right any wrong impressions that may have been created.
Public health
Overall we have six strands of research, all of which come together and are aimed towards optimising the Modern Baker product range and brand of breads, cakes and biscuits around our proposition of: Provenance, nutrition and taste, in equal measure.
Through the grant funding from Innovate UK, a public innovation agency sponsored by the Department for Business, Energy and Industrial Strategy, we are now working with a major research technology organisation with their acres of labs and kitchens, three university labs, biotech, agronomy, which includes UK field trials of heritage grains, and most recently, the appointment of our own bio-hacker!
"Our goal is to quantify the benefits of any given food"
Now that we have devised algorithms to aggregate and weight the data, our access to a lab version of the human digestive system is starting to tell us real information about what's actually going on during digestion. The speed of glucose release, what's really happening to the fibre and what nutrition is available for gut health from any given food is information that, to our knowledge, has never been researched before. It's shocking how little is known about the digestion of food in humans when the societal issue is so great.
Public health experts are starting to place a greater value on fibre because of its positive impact on gut health, there's a whole new debate exploding about whether refined fibres carry equal nutritional value. Our project is on the point of being able to evaluate that.
We all know that the quality of carbohydrates in our diet has to improve and that the standards by which they are assessed have to become more robust. Modern Baker's greater aim is to make a positive contribution to public health, whilst building a profitable business. If it all falls into place, I will see it as the gift of adversity.
---
Originally published in True Loaf magazine issue 36, September 2018
Published 6 May 2019
Real Bread Campaign: The Real Bread Campaign finds and shares ways to make bread better for us, better for our communities and better for the planet. Whether your interest is local food, community-focussed small enterprises, honest labelling, therapeutic baking, or simply tasty toast, everyone is invited to become a Campaign supporter.
Support our charity
Your donation will help support the spread of baking skills and access to real bread.