Dementia: Baking with mum
After Julie Jones' mum was diagnosed with dementia, they began baking together as a form of shared therapy.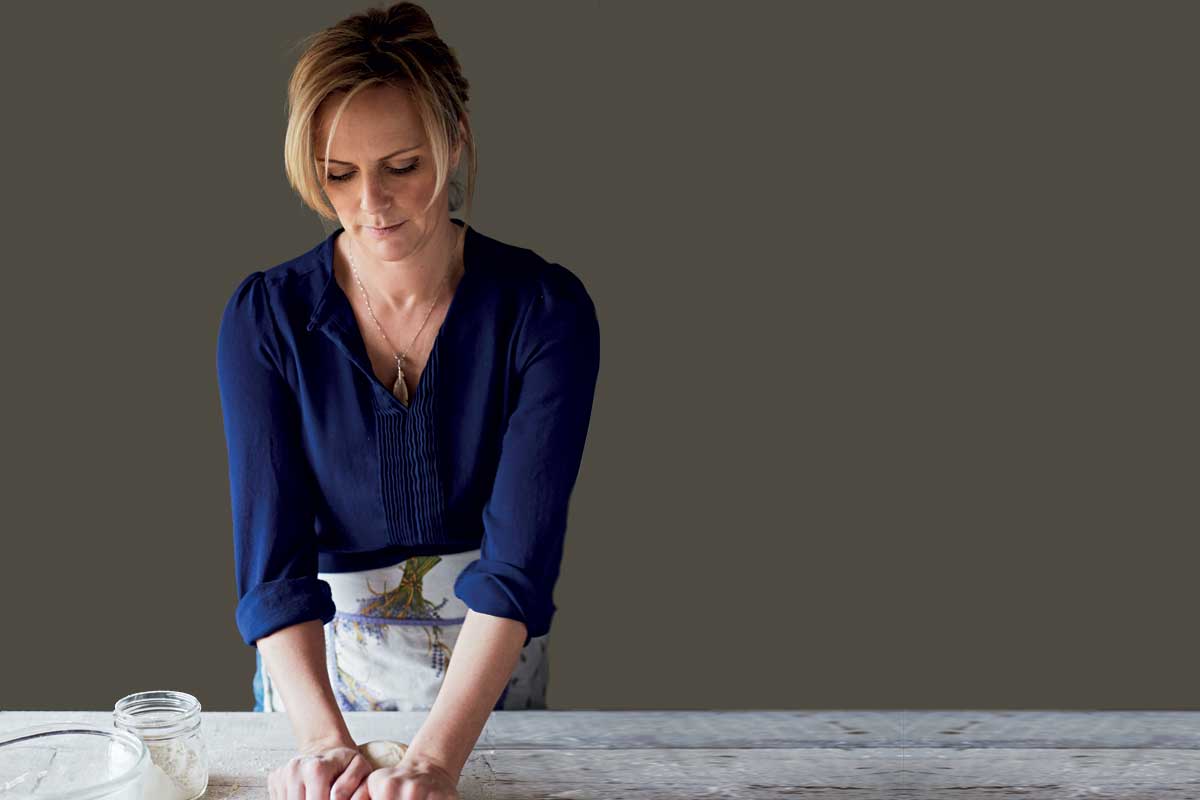 It was in 2011, just after the birth of my second child that I started to notice that things weren't quite right with Mum.
She was starting to say strange things, was becoming forgetful and would do odd things around the house; every handle would have a tea towel hanging from it, unusual items would be stacked atop of each other. There was one defining moment that I will never forget, one afternoon when she was driving. We had stopped at some traffic lights when she turned to me and told me that she had forgotten what to do, her face full of worry. We sat through three changes at those lights before something clicked back in to place and off we drove. There was a big change after that day, she had frightened herself and afterwards became very worried and anxious, she knew something was wrong.
Slipping
Mum became extremely depressed. She stopped eating, she wouldn't wash or change her clothes. During her diagnosis we would try to talk about dementia but she didn't want to hear it, she had no acceptance, verbally lashing out saying she "had no such thing." Eventually when an official diagnosis was made, she was prescribed medication that was meant to slow down further damage to the brain, along with some anti-depressants. Even though her mental state was worsening she no longer knew what was happening, which I guess made it easier for her.
Soon after my third child was born a further dip in Mum's condition was apparent. She became highly anxious, started repeating herself and we could no longer go out, spending time at my house instead. It could be a long afternoon constantly trying to reassure her, answering the same question countless times. Naturally, this tested my patience and it could be exasperating, especially with three children also needing my attention.
"As soon as we would start to bake her symptoms would ease"
Bake well
My decision to bake one afternoon with Mum was an impulsive one. It was a simple idea, which went on to save those last few months we had together from being stressful. Now I have such fond memories of those baking afternoons. As soon as we would start to bake her symptoms would ease, her anxiety practically vanishing for those few hours. It was very touching to see even just a fraction of that person she once was and I would eagerly await our weekly baking day. We would bake simple things, things that could be easily prepared and baked within a couple of hours, eating them together with her favourite music playing in the background partnered with a soothing cup of tea.
Sadly, Mum was eventually sectioned and admitted to a specialist dementia unit, staying there for three months. Upon discharge, she was placed in full time care. She was just 72.
Benefits of baking
I experienced such sadness through her illness. Not only had I lost my Mum to this terrible disease, I had lost my best friend too. Baking has helped me to cope in so many ways over the past few years, pushing through the anguish and grief onto happier times. I bake so many different things, but the one thing I find I can switch off most to when baking is bread. The whole process is just a wonderful thing, turning the simplest of ingredients in to something magnificent in its simplicity. Being the best vehicle for butter, bread will always be a winner in my eyes! I would often give my Mum bread dough to knead, she would love the feel of it beneath her hands, the benefits of baking again showing no bounds.
Laughter, smiles and happiness
I recently spent time making biscuits with some of the residents in my Mum's care home and the response was just wonderful. It's been something I've wanted to do for quite a while. The positivity that baking has on those who suffer with dementia is just astonishing. That same response that I used to get with my Mum was evident with all of the other residents too. There was laughter, smiles and happiness in the room, the residents were enjoying the moment. One lady who spends a lot of time in her room was engaging whole heartedly, stirring her mixture with gusto. Another, a real character, was rubbing her mixture with experienced fingers, that familiar action coming back to her almost automatically. I heard one lady trying to say something about her mother's biscuits, memories clearly being evoked!
I would love to do this again and after posting about this on my Instagram page and involving the local press, I am hoping that it will go on to inspire and encourage others to do the same, not only in care homes but also at home with loved ones. Perhaps people could bake in day care centres or social care groups and, hopefully, one day baking will come to be recognised as a formal form of therapy.
You can find more of Julie and her mum's recipes and story in the book Soulful Baker.
---
Originally published in True Loaf magazine issue 34, January 2018
Therapeutic and mindful baking is included in the Real Bread Campaign's Together We Rise initiative.
---
SHARE