Running a Real Bread bakery is as much about making links with local people as making loaves as Sonya Hundal has been finding out.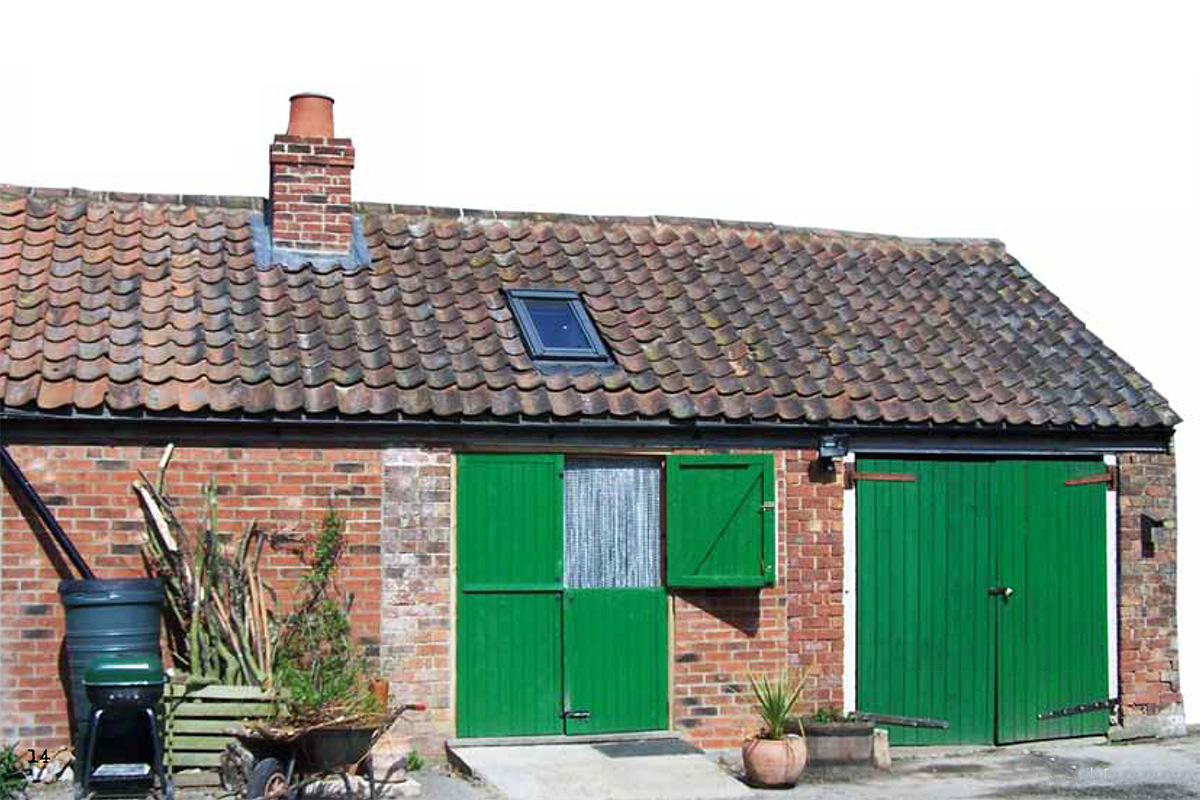 Greenfield Bakers bakery by Emily Richardson
Greenfield Bakers is my wood-fired microbakery in Lincolnshire. All of the stone ground organic flour we use in our slow-fermentation Real Bread comes from the Maud Foster Windmill in Boston. When my partner and I converted an old stable block to become the bakery in 2007, we wanted to attract local people to buy our Real Bread but hadn't realised that other visitors would also be interested in our enterprise. Alongside our loyal group of local customers there is also a steady stream of the curious willing to travel to our rural location just to have a look.
Unexpected visitors
After the planning officer who assessed the impact of the bakery on our neighbours ('you don't have any,' he concluded), our first visitors were the swallows. Delaying the fitting of the bakehouse doors so their chicks could successfully fledge was a small concession to make. Keeping the doors closed the following year to keep their parents out was much harder but fortunately we managed to encourage them to build a nest in the outbuilding next door. Another welcome inquisitive neighbour is the farmer whose tractor came in handy when we found our Le Panyol clay oven was too heavy to be lifted from the delivery truck by a conventional fork lift.
Other unexpected visitors have included the gentleman who found us via the Real Bread Map and was fortunate to pop in on a bake day. He'd carefully planned his trip to collect bread from us and then travel on to visit a friend with the loaf as a gift. We've also had people coming for research, like the architecture student who wanted to design 'a bakery without machinery' but had never seen one before. We've even had BBC Radio Lincolnshire visit to record an interview in the bakery complete with real fire sound effects, although that was a day on which the fire refused to light…
Loaf and learn
Sixth form food technology students came to bake bread and then planted trees as part of our biofuel project. We've taken people in on voluntary bakery placements and some amazing WWOOF* volunteers who stacked wood, did a lot of washing up and helped us at events. Anyone delivering a parcel gets a tour too, often because they can't resist asking why I've popped out of a door covered in flour. They are always genuinely thrilled to have discovered the bakery and yes, if they've timed it right they also leave with a loaf. The postie has also been reassured by a quick tour that the short-handled bread peels she delivered were not bondage items after all!
Visitors bring excitement. It's always enjoyable showing people how the oven is fired, the way bread skims off the peels and bakes directly on the hearth. It's also good fun talking big numbers - oven weight 4.4 tonnes, firing temperature 450°C - and giving people the opportunity to be involved. In the summer my nephew is coming for a week of work experience, which will be a new opportunity to share baking knowledge and may mean plans for a dynasty of Greenfield Bakers are underway.
So if you happen to be passing you'll be welcomed in, shown around and most likely be invited to sniff the sourdough.
*WWOOF World Wide Opportunities on Organic Farms
Since this was first published...

In March 2019, Sonya was revealed as one of a batch of 21 new Real Bread Campaign ambassadors.
---
Originally published in True Loaf magazine issue 15, April 2013
Published 22 Apr 2019
Real Bread Campaign: The Real Bread Campaign finds and shares ways to make bread better for us, better for our communities and better for the planet. Whether your interest is local food, community-focussed small enterprises, honest labelling, therapeutic baking, or simply tasty toast, everyone is invited to become a Campaign supporter.
Support our charity
Your donation will help support the spread of baking skills and access to real bread.