Flour not binned
For professional bakers, the quantities involved can be a considerable financial and environmental concern. Deepa Mistry considers ways to reduce, reuse and recycle.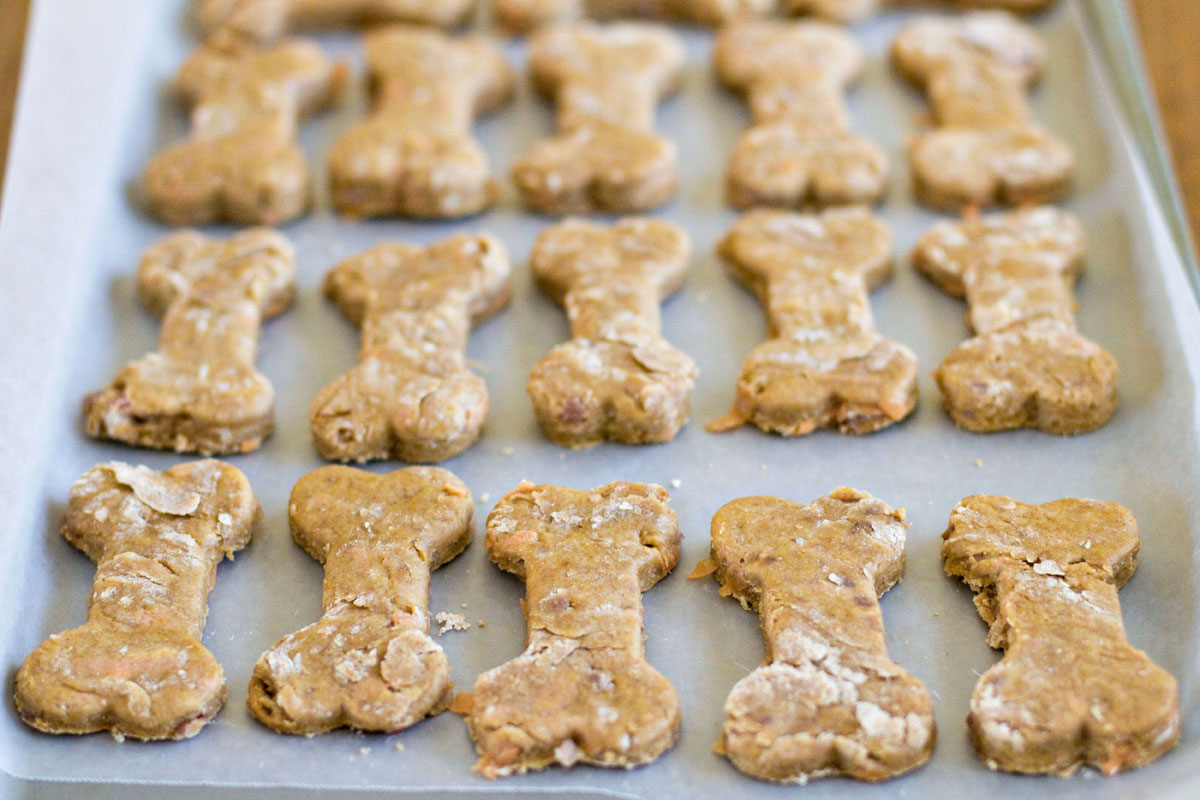 It is the end of the day, your shelves are empty and you've just finished preparation for tomorrow. Ever felt a pang of food waste guilt as you wiped up, swept away and binned a pile of flour after a bake? Have you ever grabbed a bag only to find it's spoiled?
I spoke to three bakers who strive to minimise their waste.
The basics
Anna Herbert at Hobbs House Bakery says that tight control of stock rotation means that they "just don't waste flour." Careful storage (no bags on the floor in damp places!) and first in first out (FIFO) stock rotation saves money.
Preventing waste during a shift starts simply monitoring how much flour you use when dusting work surfaces, bannetons etc and how much of it you throw away. Collect, weigh and note it, then look to reduce.
Once you have reduced the excess, flour collected from work surfaces can be sifted and reused for dusting.
Feeding furry and feathered friends
As using the majority of flour lost in preparation can't be used for bread, the next step on the food waste pyramid is feeding to animals.
Tony Weatherall of Roots at Rushwick has been baking surplus flour into long-life dog biscuits for years, turning what was waste into a source of income. "They've been a great success. Our current dog and his mates love them, and I have been asked to bake them as dog show prizes."
Meanwhile Adam Veitch at Doughies microbakery in Fort William feeds surplus dusting flour to their hens, who then provides eggs for enriched dough. It's a micro food loop that Adam is rightly proud of.
Tony Weatherall's dog biscuits

Makes 80-100 biscuits

1kg flour (ideally 80% wholemeal to 20% white)
560ml water or reduced-salt chicken stock
5tsp ground ginger

1) Heat the oven to around 190-200°C (175°C fan). Line 4 baking trays with parchment.
2) Mix the ingredients together into a stiff dough.
3) Rest the dough for 30 minutes.
4) Roll to 5mm thick, 3mm for smaller dogs.
5) Cut into large squares, transfer to the trays and then score into smaller squares. Alternatively, use a cutter to make them into bone shapes.
6) Bake for 40 – 45 minutes until hard and light brown.
7) Leave to cool for 1 hour, and then break into pieces.

They'll keep for several months in an airtight box.
End of the road
The compost bin is the last port of call before landfill at the bottom of the food waste pyramid, but it depends on the quantities as too much can produce unusable slime. Reduce the risk by alternating with green (eg leaves) and brown (twigs, bark, wood) layers.
So, how do you save it from the bin? Email your solutions to this problem to us and we'll start to build a list of tips. [2019 update - see panel below]
No Loaf Lost
Read the Real Bread Campaign's guide to reducing not just your food waste (eg by giving leftover loaves to charity) but the amount of surplus you produce in the first place.
---
Originally published in True Loaf magazine issue 27, April 2016
---
SHARE