Growing for Change: An urban food garden's handbook for community, climate and nature
To support gardens in building community, climate and nature resilience, we've designed this handbook to support you to make the Growing for Change Pledge.
We invite London's gardens to make the Growing For Change Pledge by taking the following actions:
Download the Growing for Change handbook from this page and read through our Core Values and Guiding Principles. Our garden leaders have helped bring our guiding principles to life with some beautiful examples from their gardens.
Bring your garden members together to work through the Self-assessment Tool (also found in the handbook) to identify the areas where you are doing well, as well as areas for improvements.
Login to your Capital Growth member dashboard to make the pledge. We ask gardens to commit to the Core Values and Guiding principles once they have read and agree with them by checking the Growing for Change pledge box on your member dashboard. If you're not already a Capital Growth member, you'll first need to join the network for free here.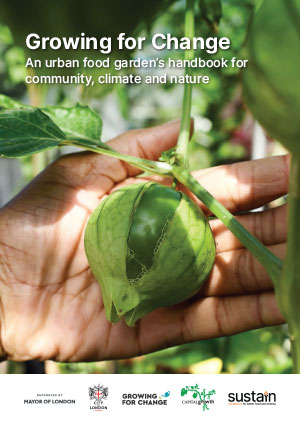 Growing for Change: An urban food garden's handbook for community, climate and nature
2022 | 1761Kb
Published 13 Sep 2022
Capital Growth: We believe everyone should have the opportunity to grow food as part of a healthy, resilient food system and we are working with our network of growers in London to make this happen.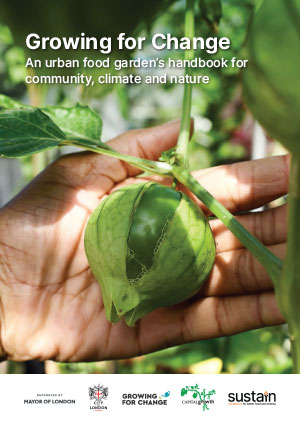 2022
1761Kb
Sustain summit
12 Oct 2022
The summit will consider meat and dairy production and consumption in the context of the climate and nature emergency, where inspiring work and opportunities exist, and the assumptions and underlying values about meat which have shaped our policy to date.
Support our work
Your donation will help communities grow more food in gardens across London.