In our annual London borough league table and series of good food maps, we shine a light on which boroughs are leading the way in creating a better food future for all Londoners. Good Food For London encourages London councils to take action on good food and measures progress in 11 different areas, from food growing, encouraging breastfeeding, school food, Fairtrade and fair pay.
Report contents
London boroughs league table
Part 1: Mapping support for good food
Ensuring the best start for babies
Community food growing
The London Living Wage
Fairtrade food
Food for Life Served Here
Sustainable fish
Animal welfare
Healthier catering
SUGAR SMART
Local food partnerships
Improving food culture in schools
Part 2: Further actions for good food by London boroughs
The London Food Strategy: One year on
Every Child a Healthy Weight: Ten Ambitions for London
Mayor of London's Food Strategy: Kitchen Social
Good Food Retail
TriFocal: Transforming city food habits for LIFE
View the Good Food For London 2019 league table
Sustain annual conference - 8 December

Book now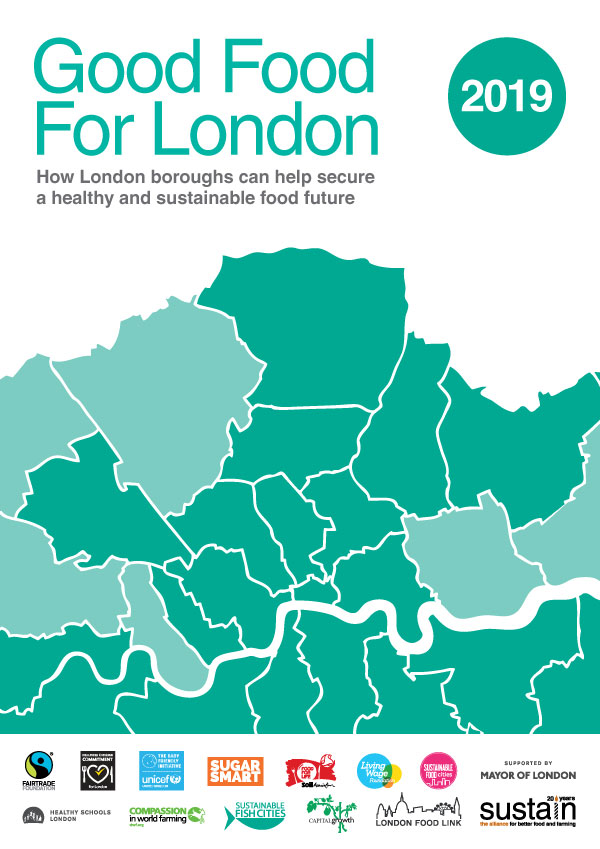 Good Food for London 2019
24pp - 2019 | 9248Kb
Published 29 Oct 2019
London Food Link: This is the umbrella for all of Sustain's initiatives in London. Our work includes helping to influence local government policy, hands-on food growing training, running sessions for public sector caterers, creating guidance for independent eateries and food producers, public awareness campaigns, and joining the dots between people around specific food issues. The LFL supporter network is open to everyone who grows, produces, teaches, peddles, promotes and simply enjoys good food in the capital.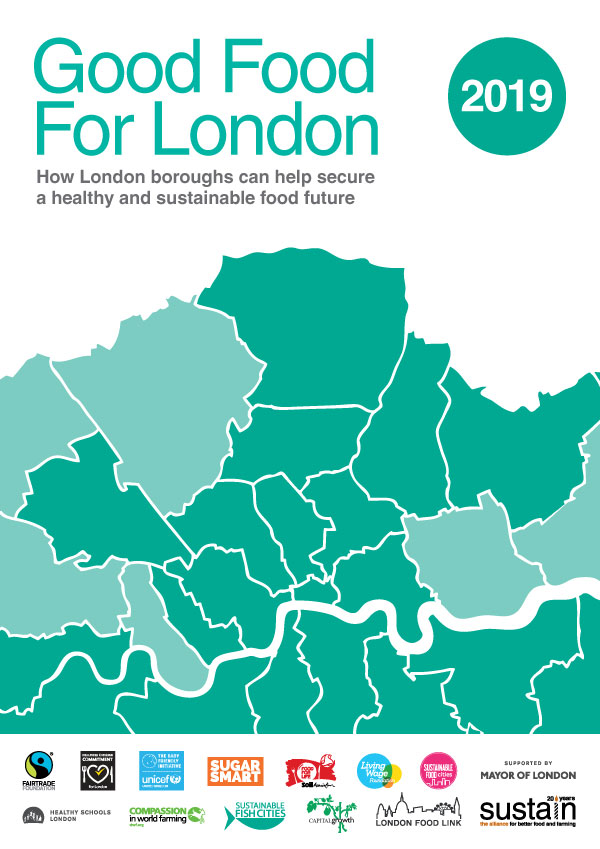 24pp - 2019
9248Kb
Event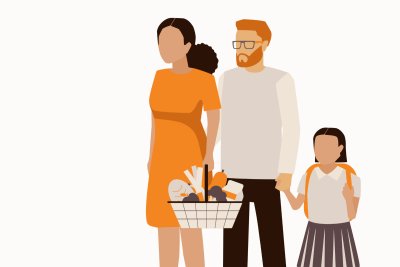 Sustain annual conference - 8 December
Support our work
Your donation will help support community food initiatives and enterprises to thrive as part of a more sustainable food system.