Future Farmers: a guide to running an urban food growing traineeship
Capital Growth has been championing new and existing urban farms for the last five years, focusing on sharing the recipe for a successful food growing enterprise through its Growing Enterprise support.
For this document they have teamed up with Growing Communities, a prestigious Hackney based social enterprise, to produce this guide aimed at organisations looking to set up traineeships as part of their food growing enterprise. This is following the recognition that this sort of training is essential for generating a new wave of skilled urban growers, as well as a key way to increase the capacity of the busy urban farms that take the trainees on.
The guide sets the scene as to why traineeships are so important, and providing case studies of people who have been through the existing schemes in London. It also takes a step by step approach to the considerations of setting up such a scheme and includes a checklist, an outline syllabus and sample adverts, forms and tutorials.
Anyone interested in finding out more about setting up a traineeship or Capital Growth's work to support food growing enterprises can email capitalgrowth@sustainweb.org.
The design and distribution of this report has been supported by Food Metres.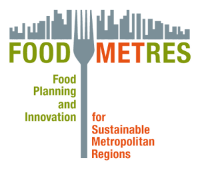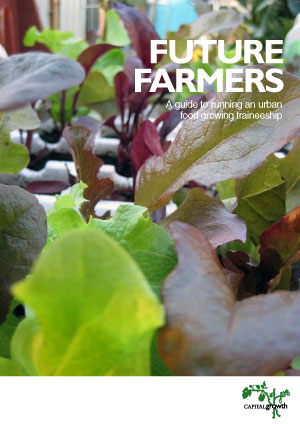 Future Farmers: a guide to running an urban food growing traineeship
2014 - 28pp | 1052Kb
Published 15 Sep 2014
Capital Growth: We believe everyone should have the opportunity to grow food as part of a healthy, resilient food system and we are working with our network of growers in London to make this happen.