This briefing sets out our interest in the coordinated suite of planning policy and guidance that has been published to improve the quality of England's built environment. Together these documents shift decisions on the quality (or not) of new development away from site by site plans by developers and takes the agenda on what makes a well designed place centre stage.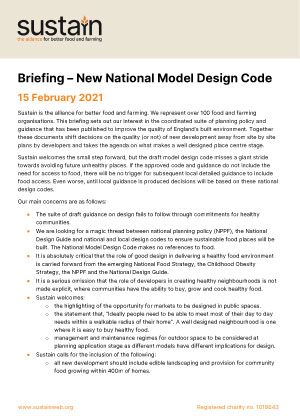 Briefing - New National Model Design Code
2021 | 121Kb
Published 1 Mar 2021
Planning Food Cities: Find out how to get involved shaping the future of your local area to create a more sustainable and local food system.