Big Baker says no to sourfaux
Real Bread Campaign claims a small Sourdough September victory.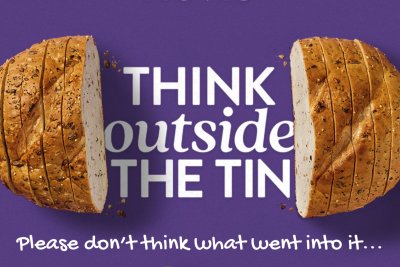 Handmade by robots?. Credit: Fair use
One of the UK's largest industrial loaf fabricators* has launched a range of yeast-leavened products, with a small amount of dehydrated sourdough added 'for more flavour'. Rather than using the word sourdough as a prominent element of the products' marketing, however, the manufacturer has restricted it to the ingredients list.
Real Bread Campaign coordinator Chris Young said: "Having campaigned against sourfaux marketing for almost a decade and a half, we welcome this restraint as a small Sourdough September victory for shoppers and genuine sourdough bakers. We urge other manufacturers and retailers to following suit."
Misdirection?
The Campaign believes the good news ends there, though. The manufacturer has claimed that the products are 'artisan-inspired'. What evidence does the company have of any links between genuine artisan bakers, their additive-free recipes, hand-crafting practices and resulting Real Bread; and the company's mass-produced loaves, manufactured on fully-automated production lines at an industrial scale by the 'no-time' Chorleywood Process using, amongst many things, E472e (diacetyl tartaric acid esters of mono- and diglycerides of fatty acids), soya flour, E300 (ascorbic acid) and palm fat?
The range is promoted as having 'no artificial preservatives'. While this might be true, why does the company not give equal prominence to the additives it has used in the manufacture of these products? The range was launched with an advertising campaign that urges shoppers to 'think outside the tin', prompting Young to ask: "is this an attempt to distract people from thinking about what went into it?"
The company also stated that the products would deliver 'the charm and authenticity of independent bakery experiences directly to shopping aisles.' Young responded: "Charm in a supermarket aisle? The only place to enjoy an authentic, independent bakery experience is at a shop, stall or eatery run by an authentic, independent bakery."
Oxymorons?
The company's claims also include that the loaves 'are baked in shallow trays' to produce a 'free flowing loaf shape, with thick slices, generous end crusts and topped with four distinctive diagonal cuts.' The company stated that this is 'more traditional' and yet, somehow, simultaneously a 'real innovation'. A spokesperson was quoted as saying the range is "testament to our dedication to delivering a truly authentic and more artisanal inspired experience."
Young said: "What's it to be: traditional or innovative; authentic or merely 'inspired by' the real thing? I think I'm seeing oxymorons and a marketing team that needs to make some decisions."
Premium product or just premium price?
The company has recommended a price of £1.90 for a 550g loaf. This is the equivalent of £3.04 for a regular (800g) large loaf.
Though cheaper than loaves of genuine sourdough and other Real Bread sold by some, small artisan bakeries, it is considerably more expensive than the company's 'standard' large white and wholemeal loaves, which retail at around £1.40.
Young said: "It's always sickening to see massive companies cynically appropriating language and imagery associated with genuine artisan bakers to market products churned out at an industrial scale, on totally-automated production lines, using additives that no genuine artisan baker uses."
He added: "There are many factors, not least economy of scale, behind the price a financially-sustainable small bakery has to charge. What we can't understand is how an industrial loaf manufacturer can justify charging more than double for a product that is mass-produced by the Chorleywood Process at the same sort of scale as its other products."
Champion and challenge
While leading the 10th anniversary global Sourdough September celebrations, the Real Bread Campaign is waiting for a response from Defra to its most recent, highly critical letter to the Minister of State for Food, Farming and Fisheries.
*We've chosen not to name the manufacturer. We're a small charity. The company has a turnover of something like £360m a year. It's not our role to give it free publicity.
Updates
We have written to the company and will publish any response here.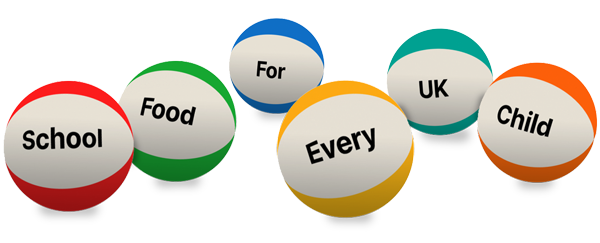 Ask your MP to end the school food postcode lottery now
Support our charity
Your donation will help support the spread of baking skills and access to real bread.