Which? is calling on businesses, including supermarkets, to do more to help consumers, as new research from the consumer champion shows an alarming number of households are struggling with the financial and emotional impact of the cost of living crisis.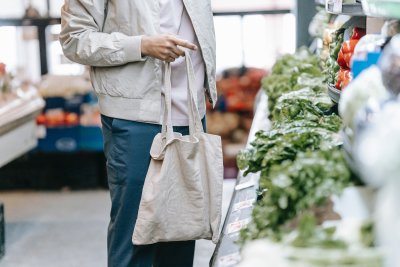 A person buying fresh vegetables at the supermarket. Credit: Michael Burrows | Pexels
According to Which?'s latest consumer insight tracker, two-thirds of households (65%) made at least one financial adjustment – such as cutting back on essentials, selling items or dipping into savings – in the last month to cover essential spending. This is the highest level the consumer champion has recorded in the last decade and equates to an estimated 18.2 million households.
As millions of people report pawning their possessions or skipping meals to make ends meet, or tell of sleepless nights due to financial worries, Which? is launching a new campaign calling on businesses in essential sectors - supermarkets, telecoms and energy - to do more to help their customers through the cost of living crisis.
They are calling on supermarkets to
Ensure that their pricing is more transparent, making easily comparable "unit pricing" much more prominent, legible and consistent - and displaying it for promotional offers - so that people can easily work out what is the best deal.
Ensure that a range of budget lines for affordable essential items are available across their stores, and particularly in locations where people most need support.
Use their marketing budgets and promotions to tailor support to those who are struggling, including offers, vouchers and loyalty card benefits focused on the places and households where people are most in need.
Responding, Kath Dalmeny, Chief Executive of Sustain said:
"Supermarkets have gained hugely from public money provided by the government to support families in hardship. For example, the lion's share of £90m per year of Healthy Start and Best Start fruit, veg and milk vouchers and – during the pandemic - £483m of food vouchers for children, to replace their missing free school meals.

"The four biggest supermarkets announced in excess of £4bn pre-tax profits last year. However, according to the Living Wage Foundation, 42% of supermarket employees in the UK - 366,000 people – earn below the real Living Wage, meaning that they are likely to struggle to feed their families and heat their homes. If supermarkets truly cared about helping people weather the cost-of-living crisis, they could start by providing a real living wage to their staff.

"With over 7 million adults and 2.6 million children in the UK unable to afford the food they need, supermarkets also need to step up and ensure there is healthy and affordable food across all their stores, particularly in areas of economic deprivation."
Which? research shows an estimated 12.4 million households have had to cut back on essentials - by taking actions such as buying fewer groceries, medicines and school supplies and reducing their energy, water and telecoms usage - just to make ends meet. This proportion has doubled compared to a year ago.
Notes
The Consumer Insight Tracker is an online poll conducted monthly by Yonder on behalf of Which?. It is weighted to be nationally representative with approximately 2,000 respondents per wave.
You can read the full Which? story here and download their policy document here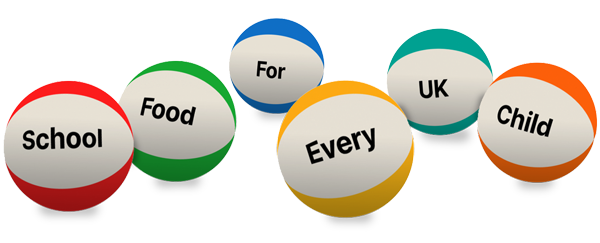 Ask your MP to end the school food postcode lottery now
Support our charity
Donate to enhance the health and welfare of people, animals and the planet.