Sourdough: Until there's a law there's The Loaf Mark
Bakeries sign up in support of shoppers shunning sourfaux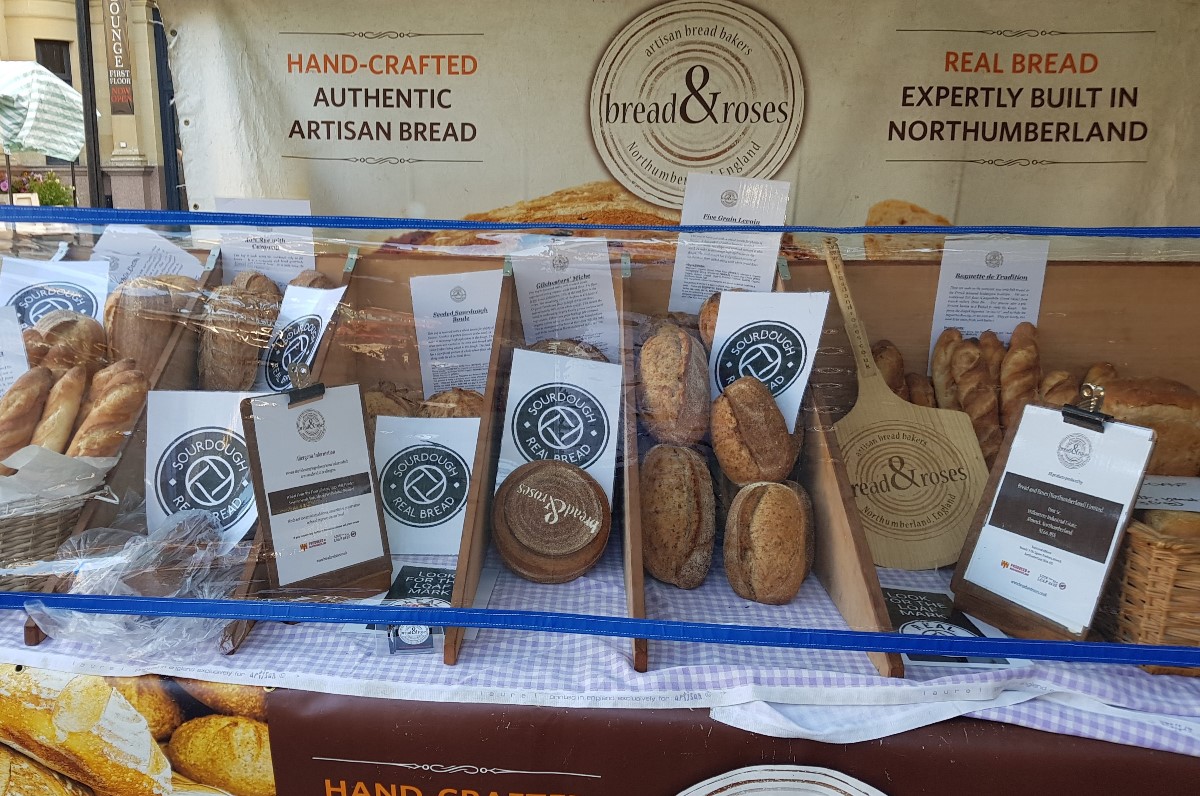 The Sourdough Loaf Mark in action © Rye & Roses, Northumberland
This Sourdough September, the Real Bread Campaign is warning that, despite a promise made by the UK government in 2018, no progress has been made towards better protecting people buying products labelled 'sourdough' from being misled.
Real Bread Campaign coordinator Chris Young said: "The law needs to change to protect everyone seeking genuine sourdough or other Real Bread for whatever reasons they want or need to do so."
While continuing to lobby for a change in legislation, the Campaign urges all bakeries and loaf and sandwich sellers to display full ingredients lists for all loaves, and advises people who want to avoid sourfaux always to read ingredients lists.
The bakeries
The Campaign also encourages shoppers to seek out and support bakeries that have signed up to The Sourdough Loaf Mark scheme, which was launched in August 2020. The bakeries currently signed up to The Loaf Mark scheme are:
| | | | | |
| --- | --- | --- | --- | --- |
| Amazing-Grains | Borderlands Bakehouse | FAB Bakery | Lekito | Ruth's Little Kitchen |
| Anna's Kitchen | Bread and Roses | Greenfield Bakers | The Loaf | Secret Bakery Harrogate |
| Anuna Craft Bakery | Breadcrumb Baking | Gwendough | Ma Baker | Sourdough Sophia |
| Artisan Bread Organic ABO | Britain Loves Baking | Hobbs House Bakery | Maya | South By West / Doorstep Breads |
| The Bakehouse & Findhorn Bakery | The Celtic Bakers | Hunnypot | My Loaf | Sugardough |
| Bakerman | Chalk Hills Bakery | Jo's Loaves | One Mile Bakery Exeter | Tides Kitchen |
| Barkby Bakehouse | Coffee Kitchen | Kbroffee | Pagnol Boulanger | Two Magpies Bakery |
| Beck Hill Bakery | Companions Bakery | Kennington Bakery | Peters Yard | |
| Big River Bakery | E5 Bakehouse | Kipton Baker | Pure Brot | |
| Billowing Loaf | Emma's Bread | Knead Good Bread | R+R Bakery | |
| Bobs Bread Bakery | Evendine Sourdough Bakery | L.Williams | Ross Bakery | |
Each bakery has signed an annual agreement to use The Real Bread Loaf Mark only to promote Real Bread - ie made without so-called processing aids or other additives. The agreement limits the use of The Sourdough Loaf Mark to Real Bread leavened only with a live sourdough starter culture, though not all Loaf Mark users bake sourdough bread.
Places to buy genuine sourdough and other Real Bread from around 1000 bakeries, plus ingredients, equipment and baking classes, can be found on the international Real Bread Map.
Background
Very few countries have a legal definition of sourdough. This means that industrial loaf fabricators, supermarkets and others are free to use the word to name and advertise products made using baker's yeast, additives and even without a live sourdough starter culture. The Campaign calls this sourfaux. More generally, commonly-used bakery descriptors without legal definition also include fresh, wholegrain, heritage/ancient grains, artisan, bakery and even the word bread itself.
Laws in the UK, across the EU and elsewhere allow manufacturers and retailers to choose not to display full list of ingredients of unwrapped loaves, sandwiches etc. for shoppers to see at the point of sale. The full ingredient labelling of food prepacked for direct sale, for which the Campaign has long lobbied, does not come into effect in the UK until October 2021. Labelling laws also allow manufacturers to choose to omit additives deemed to be 'processing aids' from any list of ingredients.
Why this matters
Genuine sourdough bread is made using a live sourdough starter culture. The relatively low levels of naturally-occurring yeast means that dough takes longer to rise than if made using usual amounts of baker's yeast. In the hands of skilled Real Bread bakers, this longer, slower fermentation, allows lactic acid bacteria in the starter to cause changes in the dough that result in bread with a glossy crust and crumb, and a greater complexity of flavour and aroma.
A growing number of studies have concluded that there might be various nutritional and other benefits arising from sourdough fermentation. Meanwhile some people report that they can enjoy eating genuine sourdough bread, despite having digestive or other problems after eating food containing wheat or gluten proteins made in other ways. The Real Bread Campaign continues to call for further research to be funded.
Next month the Campaign will resume lobbying the UK government for an Honest Crust Act, holding it to the loaf labelling review promise made by Michael Gove in November 2018.
People can find out more about the charity's work, and how to support it by joining the Real Bread Campaign, at: www.realbreadcampaign.org
Published 8 Sep 2020
Real Bread Campaign: The Real Bread Campaign finds and shares ways to make bread better for us, better for our communities and better for the planet. Whether your interest is local food, community-focussed small enterprises, honest labelling, therapeutic baking, or simply tasty toast, everyone is invited to become a Campaign supporter.
Action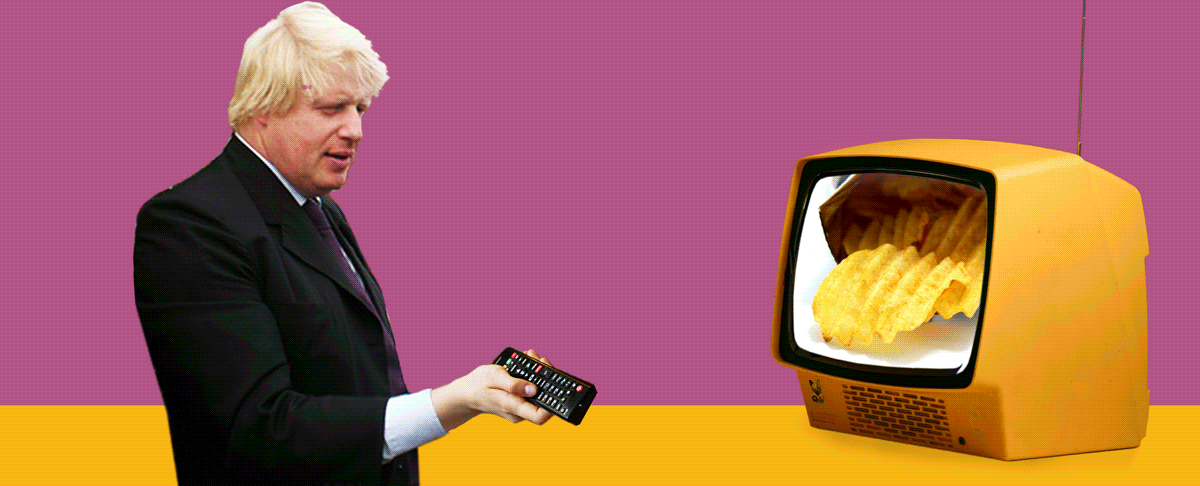 Tell Boris no #ChildHealthUTurn
Support our charity
Your donation will help support the spread of baking skills and access to real bread.