Learn artisan food skills in bread-baking, cheese-making, butchery, charcuterie and patisserie
Sustain member The School of Artisan Foods offers a new Foundation degree in Artisan Food Production to meet demand for skilled producers of sustainable food.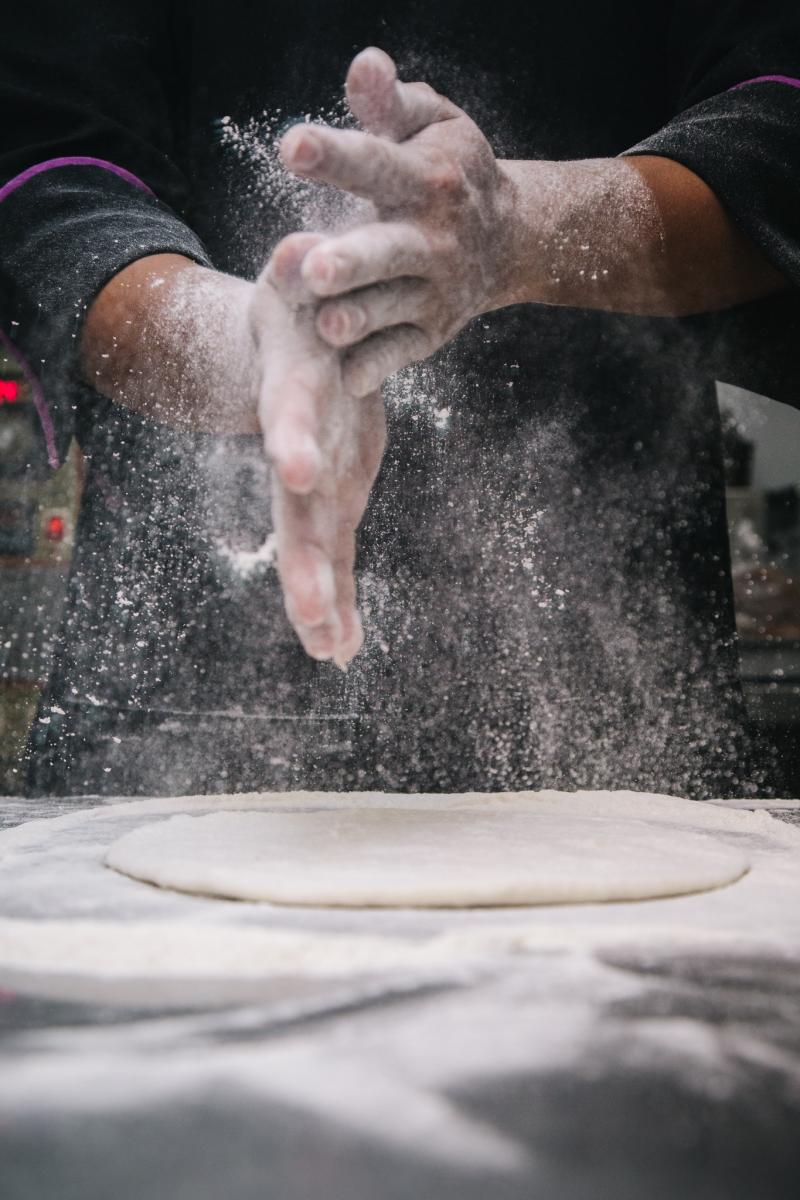 Baking bread. Photo credit: Pexels
The School of Artisan Food have teamed up with Nottingham Trent University to offer the course - which means students will be eligible for higher education funding (HEFCE).

Students will learn all the skills needed to work in the artisan food industry – developing practical expertise, producing a range of quality food products and understanding what is needed to establish an artisan food business. They will also study the functionality of high-end food ingredients and develop skills to produce patisserie and viennoiserie to professional standards. The course also includes an opportunity to work in a placement in artisan food production.

The first course will start in October 2019 and can be studied either two years full time, or three years with a placement. Teaching will be split between the university's Brackenhurst Campus, home to the School of Animal, Rural and Environmental Sciences, and The School of Artisan Food, based in North Nottinghamshire on the Welbeck Estate.

Upon completion of the Foundation degree, students will have the option to join the final year of the university's BSc Food Science and Technology course. Julie Byrne, managing director of The School of Artisan Food, said: "This unique, new course will provide students with the opportunity to learn in two great settings and to develop the skills and knowledge required to be successful in the world of artisan food."
Support our charity
Donate to enhance the health and welfare of people, animals and the planet.