New report charts the progress from a collaboration of public health bodies, charities, academics, food retailers and manufacturers which explores the role of supermarkets in helping individuals lead healthier lives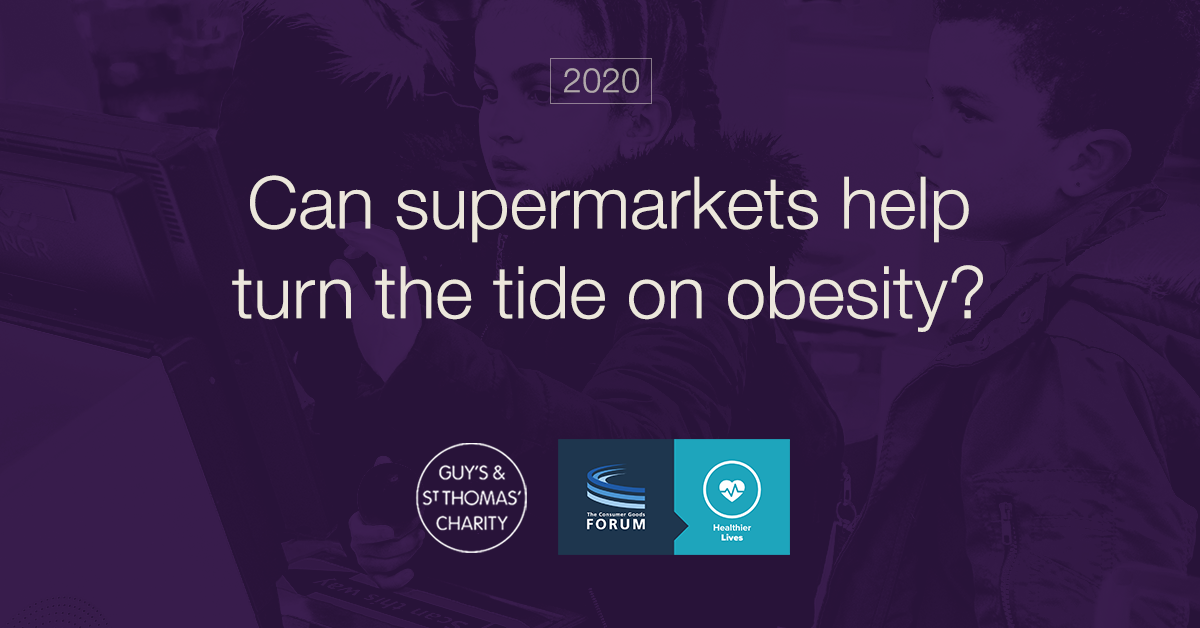 Guy's and St Thomas' Charity 2020
The report by Guy's and St Thomas' Charity and the Consumer Goods Forum in partnership with evaluators at the University of Oxford presents the conclusions from the first year of the collaboration's work which began in 2018. Companies involved include Pepsico, Marks and Spencer, Danone and Tesco.
The report's main findings were:
Companies were able to influence the healthiness of consumer shopping baskets
Impactful trials could be relatively simple and commercially sustainable
Trials that both increase the purchase of healthier foods and decrease the purchase of less healthy foods are required to support healthier diets
Trials using pricing and promotional tactics, increasing the availability of healthier options and some choice architecture trials have shown a significant and positive impact. Results from successful trials have resulted in:

13% more fruit and vegetables sold
72% more low sugar beans sold
19% fewer standard chips sold
22% fewer packets of confectionery sold

Whilst there remains outstanding questions about these trials – including how long the improvements can be sustained – there is potential for companies to improve consumer health and shape consumer demand
Not all trials were successful, and the analyses suggests that shelf labelling and social feedback tactics may not be as impactful unless paired with other changes
The full report Can Supermarkets Help Turn the Tide on Obesity? is available now on Guy's and St Thomas' Charity's website.
Support our campaign
Your donation will help us champion children's rights, parent power and government action to improve the food environment children grow up in.