A new vegetarian Eatwell guide
Sustain member, the Vegetarian Society, have created their own vegetarian Eatwell guide as an alternative to the government's meat based plate.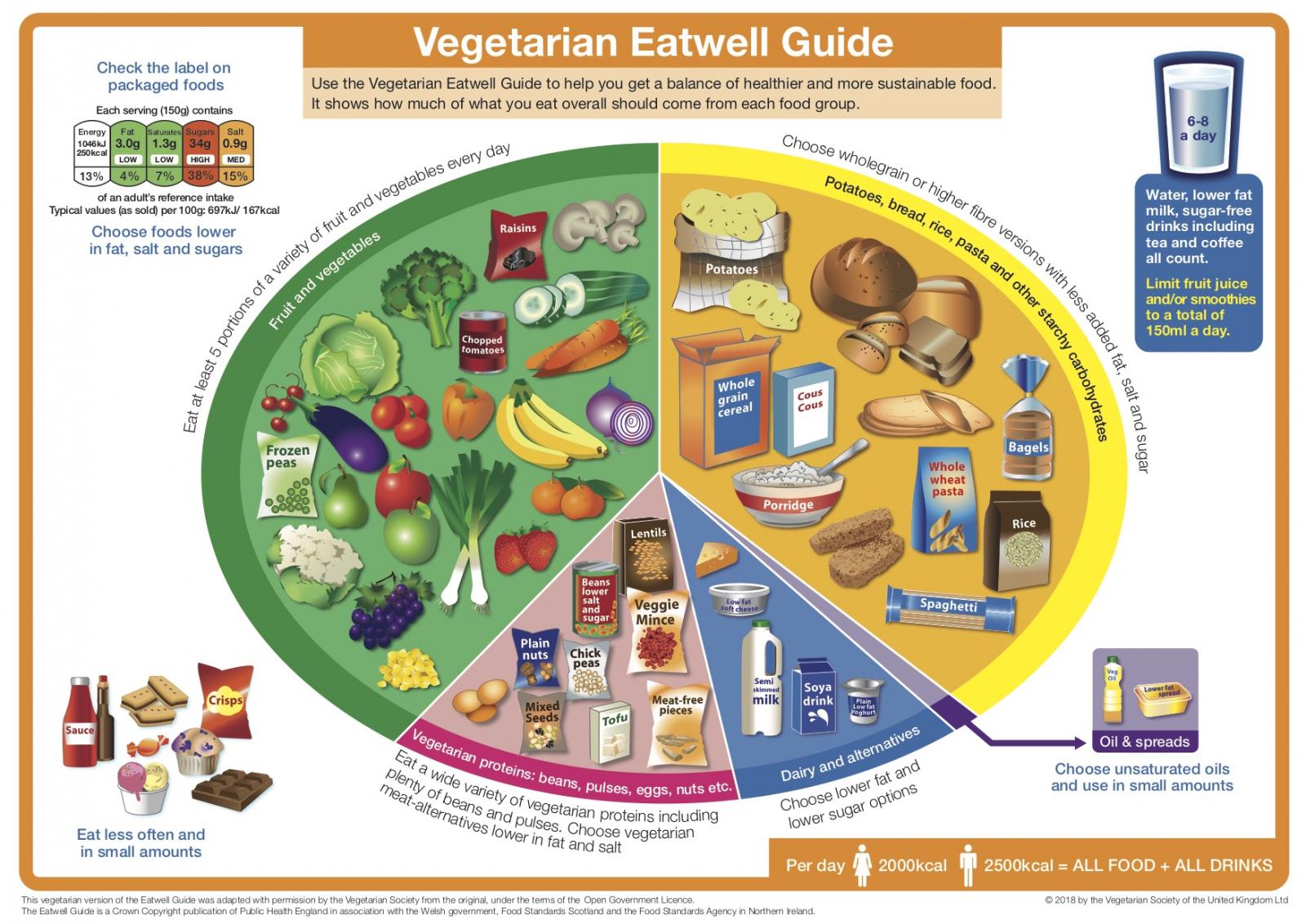 The Vegetarian Eatwell Guide. Photo credit: The Vegetarian Society
The government's Eatwell Guide is a pictorial summary of a healthy balanced diet. However, it is aimed at meat eaters. So the Vegetarian Society has adapted the guide for vegetarians.

It replaces the government's recommendation of lean meat and fish with vegetarian proteins: veggie mince, mixed seeds, tofu and meat free pieces. The Eatwell guide applies to anyone over the age of two.
Support our charity
Donate to enhance the health and welfare of people, animals and the planet.