Sourdough September: Time to show and tell
As part of the Real Bread Campaign's monitoring and evaluation, we need everyone who got involved around the world to share your stats, stories and snaps.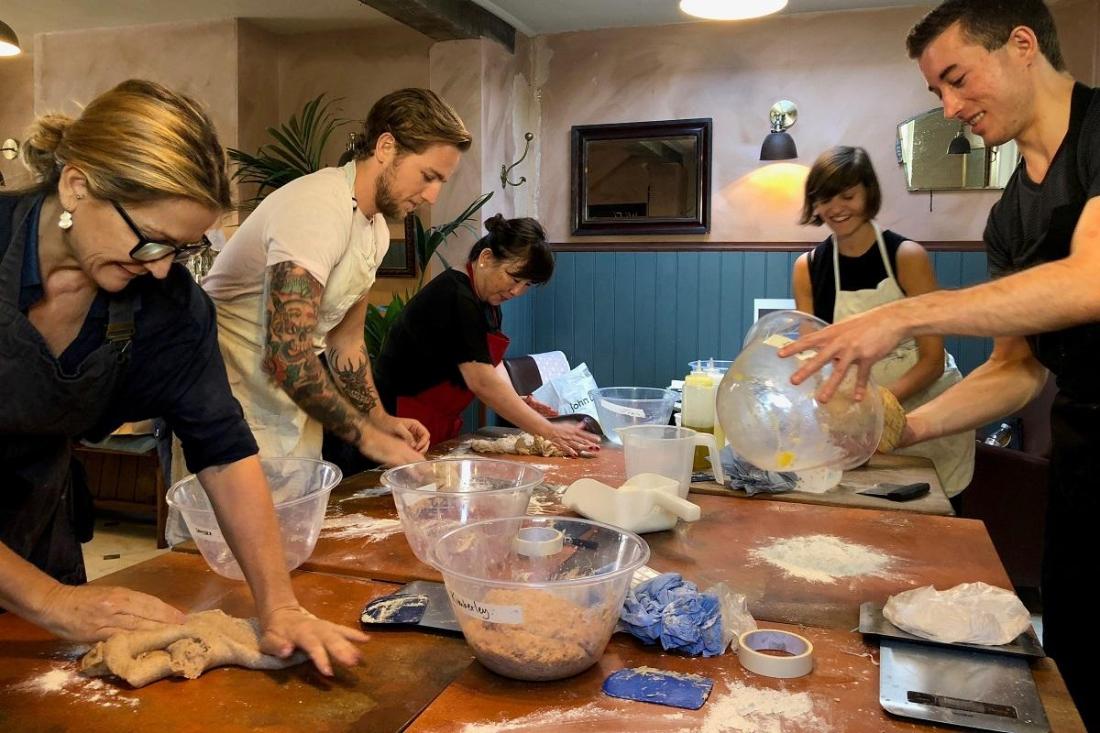 From where we're sitting, the sixth annual international Sourdough September seemed to go very well.
Our work generated media coverage by the likes of BBC Good Food, BBC 6 Music, delicious, Vegetarian Living, The Sunday Times, The Press Association, Irish Independent, The Scotsman and, for two weeks running, The WI's recipe of the week was taken from our book Slow Dough: Real Bread.
We also saw 3750 Instagram posts, and #SourdoughSeptember tweets from the UK, Ireland, USA, Argentina, UAE, Nigeria, Germany, Portugal, Singapore, Venezuela, Spain and Australia.
Photos from Sourdough September 2018
But to really show our supporters and charity's trustees that it was worth doing, and will be worth doing again next year, we need your help!
Bakeries and baking schools
A short line (doesn't have to be more than about 50-100 words) about what you did
The number of people who got involved in your class/event/activity and/or took away pots of starter
Links to any media coverage for your event that we haven't listed
Action photos you took of people involved in your class/event/activity that we have permission to publish
On the photo front, we're really after happy, smiley people doing stuff, rather than just pictures of loaves or people standing there holding them.
In case we publish your photo, please include the credit - this is usually the photographer, unless the copyright holder is someone else.
If you raised (or would like to send) some dough in support of our charity's work, you can send it via our donations page.
Everyone else
Did you bake a loaf of sourdough for the first time?
Did you start your own starter culture or pick one up from a Real Bread bakery?
If so, please drop us a short line (doesn't have to be more than about 50-100 words) about what you did, plus a photo of you in action.
Please email realbread@sustainweb.org
---
05/10/2018
Real Bread Campaign
SHARE
---
Real Bread Campaign: The Real Bread Campaign finds and shares ways to make bread better for us, better for our communities and better for the planet. Whether your interest is local food, community-focussed small enterprises, honest labelling, therapeutic baking, or simply tasty toast, everyone is invited to become a Campaign supporter.