Experts added to the sold-out BATCH: London
The Real Bread Campaign has added experts to its 10th anniversary networking and fundraising evening on 26 November, which is already fully-booked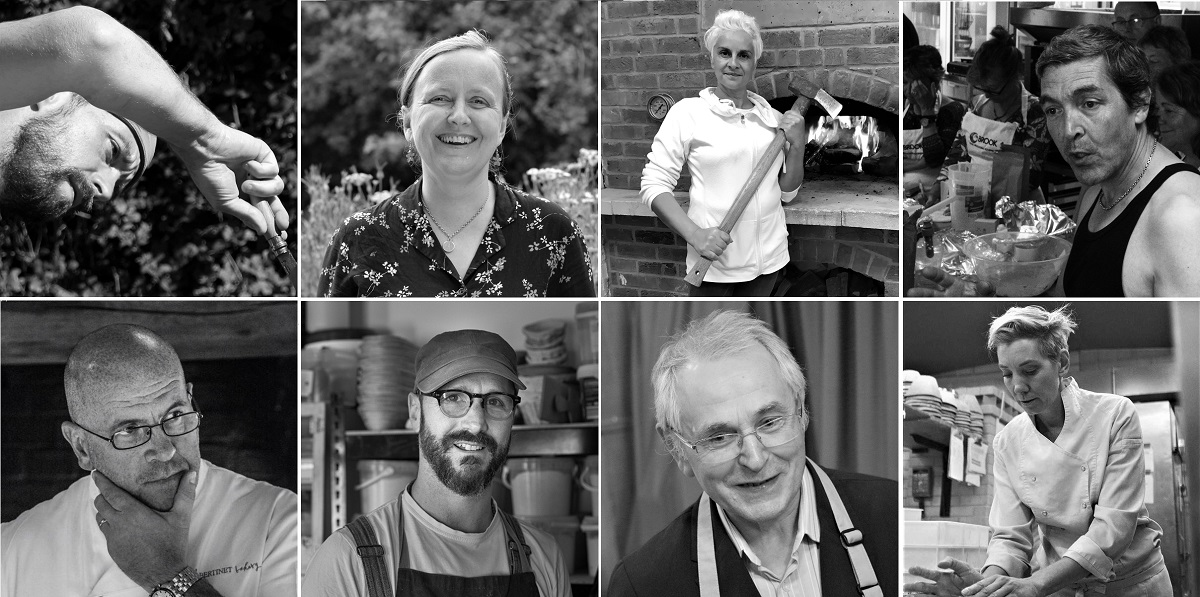 Duncan Glendinning, Kath Dalmeny, Sonya Hundal, Aidan Chapman, Richard Bertinet, Emmanuel Hadjiandreou, Andrew Whitley and Bridget Hugo
The latest experts to be announced for this exclusive E5 Bakehouse takeover by around 150 Real Bread lovers are Kath Dalmeny, Bridget Hugo and Sonya Hundal.
Kath Dalmeny is Chief Executive of Sustain, the charity that runs the Real Bread Campaign. Just over a decade ago, she was persuaded that the organisation should take this stand during a delicious and memorable breakfast with good friend Andrew Whitley. Kath is a veteran campaigner for healthy and sustainable food, loves Real Bread, is a proud shareholder in Scotland the Bread and Ourfield, and has been known to make an embarrassing fuss in cafés when white sliced polystyrene is served.
Sonya Hundal is the owner and baker at Greenfield Bakers, a small wood-fired bakery in Lincolnshire. The bakery uses local produce, reflects seasonality and provides bread each week for great customers. Over the past ten years the bakery has worked with mills, artists, photographers and baking groups as well as hosting brilliant apprentices.
Bridget Hugo is the co-founder of Franco Manca pizzerias and is one of the few London producers of wood-fired, brick oven-baked breads, which she supplies to some of London's leading chefs and retailers. Her bakery Bread Bread is has been awarded several Great Taste stars for their sourdough products.
They join the five Real Bread Campaign official ambassadors already on the bill: Richard Bertinet, Aidan Chapman, Duncan Glendinning, Emmanuel Hadjiandreou and Andrew Whitley.
The evening will offer something for everyone with an interest in bread, from novice through to professional baker, and people who simply care about their loaf lives.
The mini-festival is being run to share and expand the understanding of working with heritage grains, freshly-milled flour and sourdough starters. It will also be an opportunity to chew over how best the Campaign can better celebrate the people behind the rise of Real Bread.
Guests will have the chance to enjoy a welcome drink from The Kernel Brewery or Toast Ale and a light buffet, featuring Islington charcuterie from Cobble Lane Cured, fine cheese from La Fromagerie, sourdough crispbreads from Peter's Yard and British grown beans and pulses from Hodmedod's…plus of course Real Bread baked right there at E5 Bakehouse.
All profits from the event will go to help fund Sustain's Real Bread work.
The Real Bread Campaign recently announced it is to review the role of official ambassador, a process it is due to start later this month.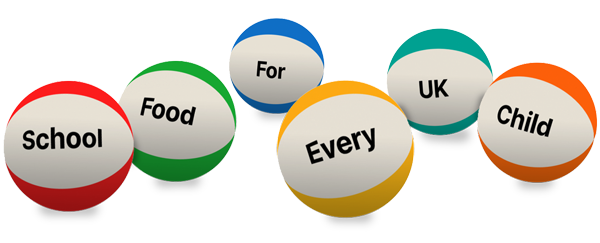 Ask your MP to end the school food postcode lottery now
Support our charity
Your donation will help support the spread of baking skills and access to real bread.