Parents! Share your views on kids and energy drinks
The Children's Food Campaign has launched a new survey to make sure parents' views are heard in response to government proposals to ban the sale of energy drinks to children. Join our Parents' Jury today if you want to take part. Deadline: Thursday 25 October 2018.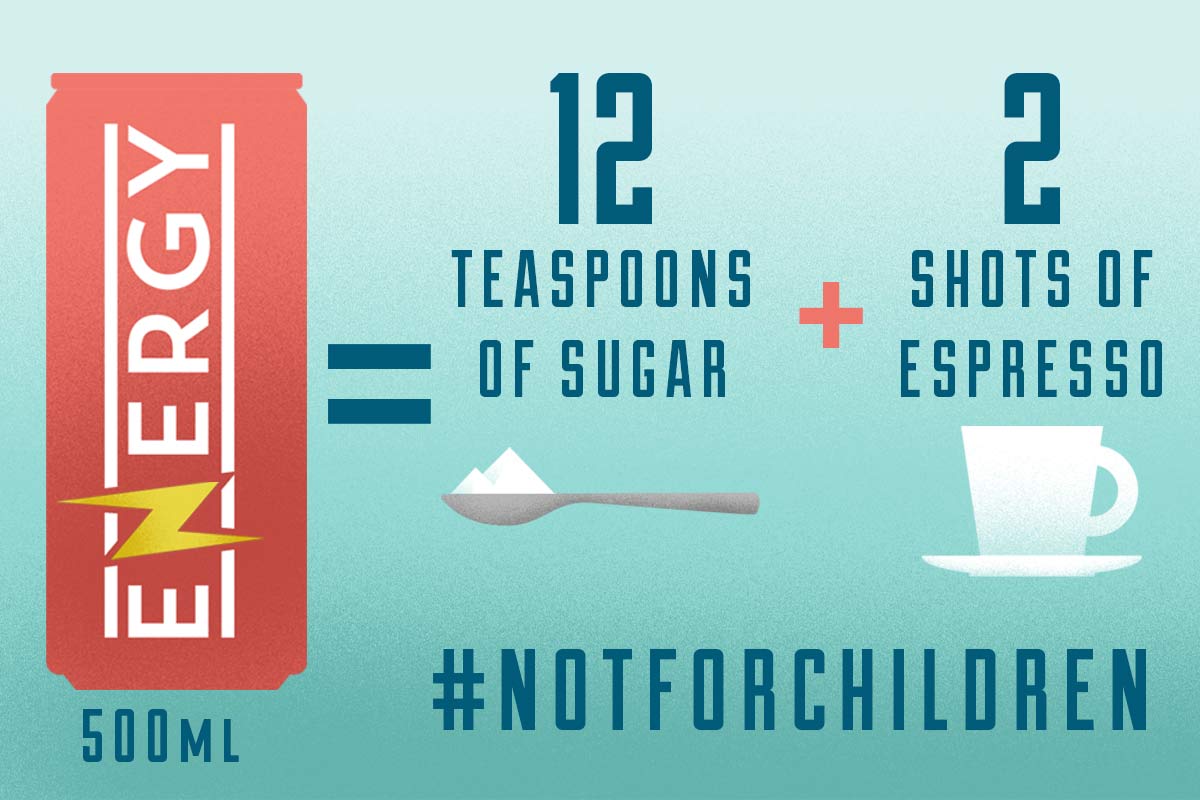 As part of the national Childhood Obesity Plan, the government is now considering legislating to make it illegal to sell energy drinks directly to children. This follows action from most of the major supermarkets earlier this year to voluntarily stop selling these heavily caffeinated (and often very sugary) drinks to under-16s.
However, energy drink brands such as Monster, Red Bull or Rockstar are still widely available in convenience and independent stores, so it is still very easy for children to purchase them.
The consultation suggests the government may consider going further than the retailers have to date, and extend restrictions to include 16 and 17 year olds. European countries such as Latvia and Lithuania have already banned energy drinks to all under-18s. The government is also canvassing views on any other measures they could take, and how any new regulations should be managed in vending machines.
The Children's Food Campaign is responding to the consultation, and is now seeking the views of parents to include as part of our submission. Any parent of children under 18 is welcome to take part by joining our Parents' Jury.
Our easy survey takes just 3-5 minutes to complete and asks parents:
if you support a ban or not, and why
whether any proposed ban should go up to 16 or 18
your thoughts on sales via vending machines
any other suggestions or comments you have on the topic of children and energy drinks.
The survey is open until Thursday 25 October, so that the Children's Food Campaign can collate responses and incorporate these into our submission of evidence to the Government consultation, which closes in November.
For more information:
---
11/10/2018
Children's Food Campaign
SHARE
---
Children's Food Campaign: Better food and food teaching for children in schools, and protection of children from junk food marketing are the aims of Sustain's high-profile Children's Food Campaign. We also want clear food labelling that can be understood by everyone, including children.