Playing outside is thirsty work
From October 2017, all children attending YMCA nurseries and pre-schools across Southampton will soon be able to independently access fresh drinking water from newly installed outdoors water fountains.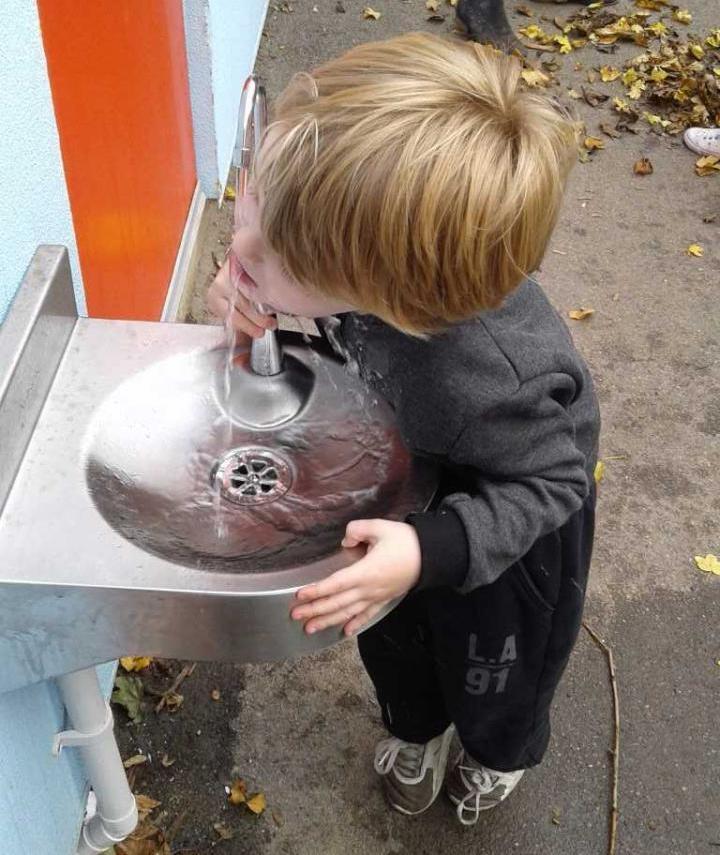 The charity secured funding from the Children's Health Fund for the installation of the water fountains which have all been placed in easily accessible areas within the vast outdoors settings of each location.
Children within each of the YMCA's childcare settings will be shown how to use and independently access the water fountains and inspired to select water to drink through specific activities that involve drinking water combined, of course, with having fun!
YMCA Southampton Area Director, Andrew Simpson said: "The YMCA are very grateful for the donation from the Children's Health Fund as this has enabled us to work with families to support healthy choices for drinking water both at childcare settings and at home. We believe that integrating the water fountains into other activities will encourage greater hydration which in turn will assist with children's learning and development"
Parents will be encouraged to join in with staff in filling their own water bottles outside and drinking water where the children can see them. Ongoing assessments will be conducted to review children's choices of drink at nursery and at home following this implementation with the aim of increasing daily water consumption overall.
Children's Health Fund Manager, Gloria Davies-Coates said: "We are delighted to be able to help YMCA Fairthorne ensure that children and their families have access to free drinking water. Play is the work of children and it is thirsty work! We know that increasing accessibility to drinking water reduces the consumption of sugary drinks which damage our children's health".
Sign your restaurant up to donate to the Children's Health Fund, or read more about its work.
Sheep farmer. Credit: Cottonbro | Pexels
Published 24 Oct 2017
Children's Health Fund: Set up by Jamie Oliver and Sustain in August 2015, the aim is to get restaurants to volunteer to put a 10p levy on non-alcoholic soft drinks with added sugar. This money will be paid into the Children's Health Fund to support programmes and schemes aimed at improving children's health and food education.
Support our charity
Donate to enhance the health and welfare of people, animals and the planet.