New briefing on the drivers of food bank use during the pandemic so far
In September 2020, Sustain member the Independent Food Aid Network (IFAN) and Feeding Britain joined to gather evidence from their members on the drivers of food bank use over the six months following the implementation of the UK-wide Covid-19 lockdown in March.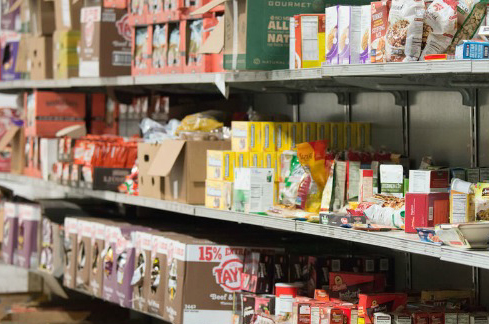 IFAN
Testimony was drawn from a number of food banks and food aid providers from across the UK that had been operating throughout lockdown and subsequent summer months.
The findings, published this week, showed that in addition to a 'staggering' increase in the need for emergency food parcels during this period, a growing cohort of those seeking help from food banks were the 'newly hungry.' That is, individuals and families previously employed and on a 'middle income' who were turning to food banks for the first time.
IFAN and Feeding Britain listed ten recommendations based on these findings. The first of these calls on the Government to retain the higher rate of Universal Credit and Working Tax Credit, and to extend this lifeline to people claiming legacy benefits such as Jobseeker's Allowance and Employment & Support Allowance. Other recommendations called for changes to the sanctions system, support for people with no recourse to public funds (NRPF), and a reduction of the Universal Credit waiting time.
Support our work
Your donation will help communities identify ways to alleviate food poverty and increase access to healthy food.