New toolkit to help urban farmers get started
Capital Growth and Growing Communities have launched a new guide to growing to sell at the third annual Roots to Work conference, held on 23 November 2017.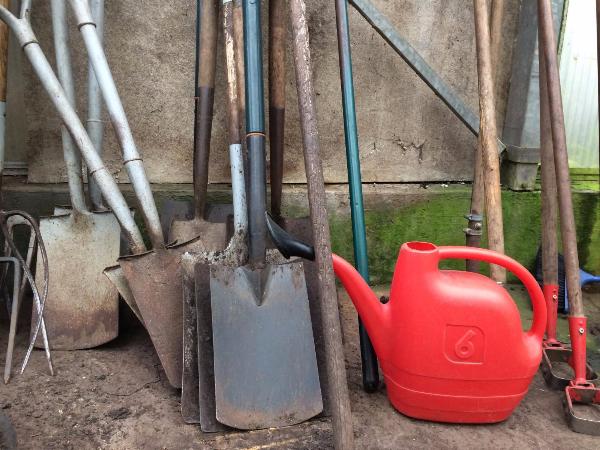 The guide - titled Urban Farming Toolkit - was inspired by and led by Growing Communities Urban Farmers, who run nine growing sites in the London Borough of Hackney producing almost 2200 kilograms of salad in 2017, sold through the local box scheme as well as to cafes and restaurants.
"We are really excited to collaborate with Capital Growth to share our years of experience in setting up urban farms growing food to sell in urban areas, and showing what is possible in the city" Sophie Verhagen, Head Grower, Growing Communities.
The toolkit was launched at Capital Growth's Roots to Work event, which brought together experts and leaders in the sector to inspire individuals and organisations to establish new growing enterprises or kick-start their own careers in food. Sixty budding and experienced growers, representing 40 organisations, came together to share and learn top tips on how to make a living in the community food-growing sector.
Keynote speaker, Hannah Schlotter from Growing Communities and Hannah Grows, explained "this is so much more than growing, this is people growing people". Attendees shared the stories on how the Roots to Work event and jobs webpage has helped them to find and better understand the career opportunities out there for want-to-be growers. The day also marked a new spin-off Roots to Work website, aimed to help people find their place in the field of good food.
The event saw representatives from London's leading urban farms, including Growing Communities' Dagenham Farm, Organiclea and Sutton Community Farm, sharing their wisdom with the crowd. The Community Food Growers Network also brought people together to see how we can support the sector to grow with the Federation of City Farms and Communities Gardens providing one-to-one advice sessions.
"Growing Communities have been inspiring Londoners to grow in the city for almost 20 years and we were delighted to share their learning with others at Roots to Work. This invaluable toolkit will provide budding growers with the tried and tested experience needed to 'grow to sell' in an urban setting" explained Chris Speirs, Capital Growth Coordinator.
Find out about future events at www.capitalgrowth.org and download the Urban Farming Toolkit and other relevant publications.

Notes
1 Capital Growth is a London Food Link project (part of the charity Sustain), started in 2008 to help set up 2,012 new community food growing spaces by the end of 2012. Capital Growth continues to support over 2000 members to set up and run food growing gardens and projects in London. To date over 2500 groups have been supported and the network is also open to schools, allotment holders and home growers.
2 Growing Communities is a community-led organisation based in Hackney, North London, which is providing a real, practical alternative to the current damaging food system - changing what we eat, how we eat and how it's farmed. www.growingcommunities.org/about-us
3 Roots to Work is an annual conference, run by Capital Growth, Sustain, and supported by the Mayor of London, to bring together expert speakers and sector leaders to inspire individuals and organisations to establish new growing enterprises. This also links to a new website dedicated to good food jobs. www.rootstowork.org
4 The toolkit covers
Find and secure a suitable growing site
Creating the garden
Establish growing methods
Find your market
Creating the business
Engaging the community
Support our work
Your donation will help communities grow more food in gardens across London.