Demands for food banks on the rise across the UK, reports The Trussell Trust
The most recent data shows a 13% increase in the amount of food given out by Trussell Trust food banks from April - September 2017 when compared to the same period last year.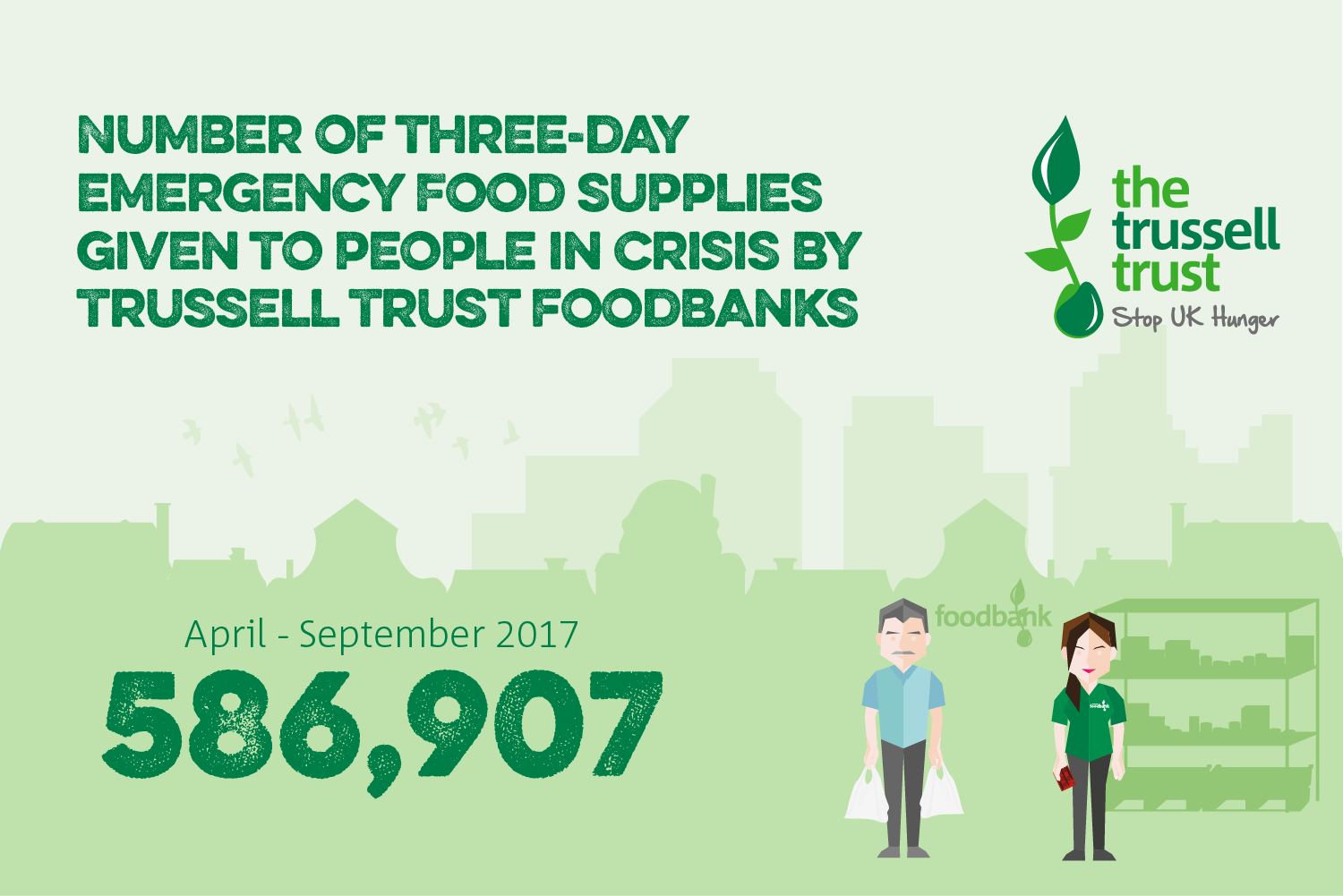 By these estimates, which cover the months before full Universal Credit rollout accelerated in October 2017, the foodbank network is already on course to distribute a new record number of food parcels in 2017-18. The report also found that
586,907 three day emergency food supplies given to people in crisis in first half of this year, a 13% increase on the same period last year – 208,956 to children
Foodbanks in areas of full Universal Credit rollout for six months or more have seen a 30% average increase six months after rollout compared to a year before
Foodbanks report serious effects of six-plus week waiting period, poor administration and inability of current advance payment system to support everyone on no income
The Trussell Trust unveils five point plan for decision-makers and calls on public for donations to stop people going hungry this Christmas
In their data, it was reported that issues with a benefit payment are the biggest cause of referral to a foodbank. Additionally, 27% of referrals are due to people struggling to get by on their income, whether that is income from work or benefits. This contributes further evidence that pay and benefits are not always enough to prevent people from being in crisis and needing to access emergency food aid.
Read the full report from The Trussell Trust and learn about Sustain's work on food poverty.
---
10/11/2017
Food Poverty
SHARE
---
Food Poverty: Over 8 million people in the UK struggle to get enough to eat. Sustain is working with communities, third-sector organisations, local authorities and government, aiming to make sure everyone can eat well.