Once again Real Bread bakeries rise to the top
On 6 November 2016, The Sunday Times named The 30 Best Bakeries in the UK, almost two-thirds of which have stated that they bake Real Bread.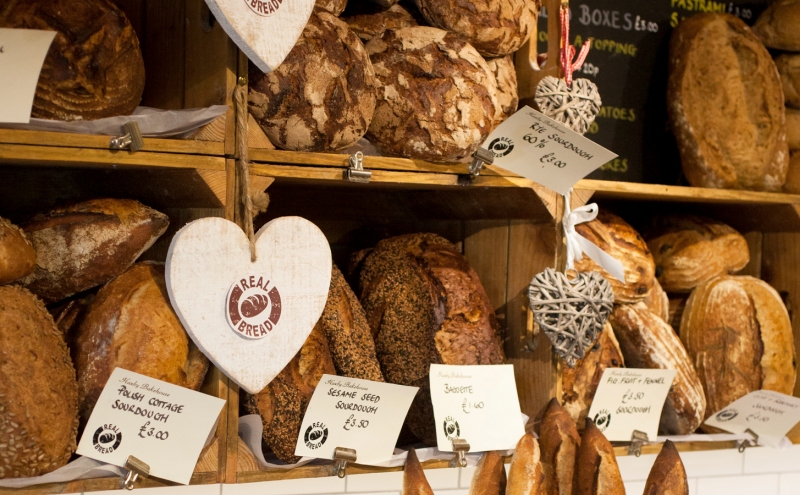 Bakeries listed as helping to satisfy the additive-free appetite of people who 'just don't want us to eat rubbish any more' included the following eleven Real Bread Campaign supporters:
Bostock Bakery – North Berwick
E5 Bakehouse – London
East Bristol Bakery - Bristol
The Handmade Bakery – Slaithwaite, West Yorkshire
Haxby Bakehouse – Haxby, near York
Leakers Bakery – Bridport, Dorset
Loaf - Birmingham
Ma Baker's - Worcester
The One Mile Bakery – Cardiff
Stoneham Bakehouse – Hove, East Sussex
Sugardough – Hove, East Sussex
A further seven of the bakeries have either listed their loaves on the Campaign's Real Bread Finder map or supported the Campaign's work in the past.
The Sunday Times article not only recognised the bakers themselves but also the rise in demand for loaves crafted purely from all natural ingredients, rather than fabricated 'with the help of processing aids, preservatives and treatment agents — murky terms for stuff that ideally shouldn't be there'.
Of course, here at the Real Bread Campaign we're more than aware of the great work Real Bread bakers are doing, so it's always nice to know that their excellence is being fully appreciated by others. A sincere congratulations to all that received a mention, not only our supporters, but the others out there in the wider movement of bakers and shoppers dismissing all that is beige and bland.
Sheep farmer. Credit: Cottonbro | Pexels
Published 9 Nov 2016
Real Bread Campaign: The Real Bread Campaign finds and shares ways to make bread better for us, better for our communities and better for the planet. Whether your interest is local food, community-focussed small enterprises, honest labelling, therapeutic baking, or simply tasty toast, everyone is invited to become a Campaign supporter.
Support our charity
Your donation will help support the spread of baking skills and access to real bread.