The Farm to Fork Summit was held on Tuesday largely with business attendees only. Our Head Of Farming Vicki Hird was asked to comment on this on both BBC Radio 4 and Channel 4 news.
BBC R4 Farming today - 18 May
Vicki was asked if a section of the food and farming community feel like they were left out, and the environment.
Here's some of the conversation:
Vicki Hird: "What seemed disappointing to us and I think it is reflected in the outcomes was the lack of consumer or public health representation there because that's clearly a huge issue particularly right now with the cost of living and public health problems related to food. It was a big event so I can see why they had to restrict it but they kept it purely business voices."
Anna Hill: "so you say yes it was about different things and it wasn't about public health and it wasn't about the bigger picture. do you think that was a mistake?
VH: I think it was because there was a chance to find a food system solution that would deliver on that and on farmers incomes. They're not disassociated but it's not simple, and half a day at the number 10 you wouldn't be able to sort it all out but the least you could start discussing it in that environment with such a high level interest would be a huge opportunity."
AH: "And I believe actually some of you are going to meet together is that right?"
VH: "Well, we were actually running a summit [Childrens Food Summit] at the same time up in Leeds with fabulous people doing work around children's food and the outcomes we need to get for children to eat healthily and get rid of the obesity threat for them. ..it was very successful because there's some really good work going on up there but it's against the backdrop of huge deluge of marketing of junk food and food that is really bad for our health and causing huge economic impact.
So I think there could have been a really good opportunity to talk about a direction of travel which would tackle that but also tackle the nature and climate crises in farming by actually making land use and farming work for good diets as well as good environment but also farmers incomes.
AH: What do you think actually the fact that there was a summit at Downing Street, and your summit being held simultaneously shows exactly the sort of divide that there is between business and public health?
VH: "I think you're right and it's a real shame that that is the case. But we have been campaigning for many years for the right kind of outcomes for our health from our diets. We were hoping an obesity strategy would be on its way to look at all the different things that affect our health through our diet and that's been ditched, as has the horticulture strategy. All these things could have been looked at in the round with industry and campaigners and experts; experts in public health are out there...I said it would have taken a lot to do all of it but we could have touched on some more obvious solutions right now; urgent solutions.
AH: "So where do we go from here then?"
VH: I was really pleased to see the outcomes for supply chain fairness that was absolutely top of mind … to get the [independent] Grocery Code Adjudicator maintained and new inquiries into horticulture in particular [Sustain was disappointed the Horticulture strategy has been ditched]. We need them to happen swiftly because we've got urgent cost issues for farmers.
But we also need to think about the climate and nature and health outcomes. We need that transition to climate and nature friendly farming and producing on the land what people need to eat. That's going to be vital in order to adapt to the climate extremes ahead.
Changing what we grow, diversifying, reducing things such as standards for farmers and growers that are totally unnecessary but which result in waste. So we need systemic approaches for instance on horticulture...that's where we need to go; think about the changes ahead and what we need to do now in order to get the pathway towards that.
AH: All the things that the government was talking about at the summit do you think they want you to be part of their future programme?
VH: I really hope they do because they will just completely miss the chance to solve the many problems and farmers really need the support of communities like us in order to get people buying the right kind of things, buying diverse produce that they will need to produce in order to manage climate change. because you know that adaptation will mean changing what we grow.
Channel 4 News - 16 May
Vicki Hird was interviewed on the programme on the rising price on food shortages and high prices: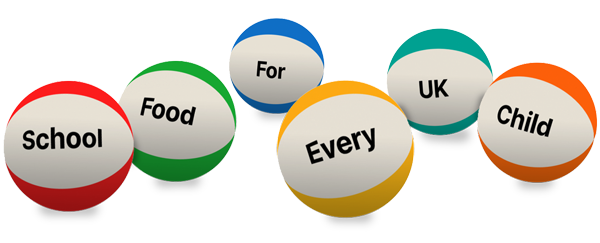 Ask your MP to end the school food postcode lottery now
Featured in the press
---
BBC Farming Today
Farm to Fork summit
Interview with Vicki Hird, head of farming at Sustain.
18 May 2023 | Visit
Channel 4 News
Food failure: why is UK facing shortages and high prices?
Interview with Sustian head of farming Vicki Hird.
16 May 2023 | Visit
Support our campaign
Your donation will help us work with farmers to push for policies to support farming fit for our future.