A number of food and farming organisations have signed a joint statement regarding the food summit to be held today at Number 10 Downing Street. There is scant information on the guest list or agenda.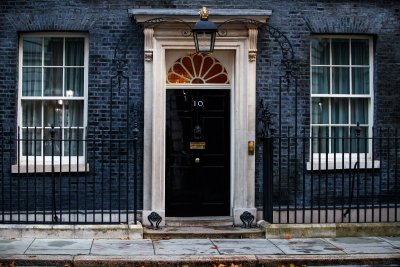 . Copyright: zjtmath |shutterstock
While we understand food retailers, manufacturers and some farmers have been invited, a lot of people with interest and expertise in the food system have been left outside. This includes Henry Dimbleby, the government's former food adviser and author of the National Food Strategy, and some major food, farming and environmental organisations. This risks missing the opportunity to build effective solutions which tackle the broad range of challenges facing our food and farming system.
"We are pleased that the Prime Minister intends to focus on food price inflation at his food security summit. Food prices have reached a 46 year high; the price of a weekly basket of adequately nutritious food has increased by 24-26% since April 2022. In January 2023, for example, more than nine million adults (17.7% of households) experienced food insecurity - double the number at the same time last year - forcing families to seek out ever cheaper calories. Food bank networks report ever increasing demand, dwindling supplies and exhausted volunteers. But this is not a question of food prices alone.
"While consumers struggle to pay for their weekly shop, farmers are faring badly too; our research shows they make less than 1% of profit from their produce due to unfair and extractive supply chains. Yet a relatively small number of companies processing, manufacturing and selling us food make multi-million pound profit announcements and returns to shareholders.
"Government intervention is urgently needed. Leaving our food security to the private sector has resulted in us becoming a nation dependent on junk food which is making us sick, rather than nutritious food which can help us live long, healthy lives. Food security is more than ensuring the shelves are filled or even the rate of inflation; it's about ensuring we all have access to healthy, nutritious and high welfare food, and that we can all benefit from the best of British produce.
"And yet the government seems to be side stepping the problem. Farmers are baffled that ministers are hosting a food security summit a month after they dropped their commitment to developing a horticulture strategy and while uncertainty remains over the environmental land management schemes that farmers so desperately need. Significant numbers of farmers have stopped planting, and farm businesses are closing.
Currently we import 32% of our fruit and vegetables from areas defined as climate vulnerable, and 54% from countries likely to face high water scarcity by 2040, threatening the resilience of our supply chains. British farmers urgently need better protection and support to produce the healthy, sustainable fruit and vegetables we need for a nutritious diet, while restoring biodiversity and capturing carbon.
Food security is long overdue prime-ministerial leadership but it risks being only symbolic without resulting in meaningful change. The Government can not continue to outsource this issue to big food manufacturers who externalise the costs of food production and develop ever more ingenious ways to sell us junk food or to retailers who leave our farmers with so little.
Tuesday's agenda should include:
Food security –how to secure a reliable supply of healthy, fairly traded, and nutritious food and ensure everyone can afford it.

How to best use our land to create resilient, climate and nature friendly UK farming

How to support British horticulture and make it easier for everyone to eat more fruit and veg

A fair deal for farmers and farm workers

How to rebalance prices, availability and marketing so that nutritious food is the easiest choice for everyone.

Setting core environmental and animal welfare standards for domestic food and imports alike
---
Ben Reynolds, Deputy Chief Executive Officer, Sustain, the alliance for better food and farming
Helen Browning, Chief Executive Officer, Soil Association
Anna Taylor, Executive Director, Food Foundation
Sue Pritchard, Chief Executive, The Food Farming and Countryside Commission
Martin Lines, UK Chair, Nature Friendly Farming Network
Philip Lymbery, Global Chief Executive, Compassion in World Farming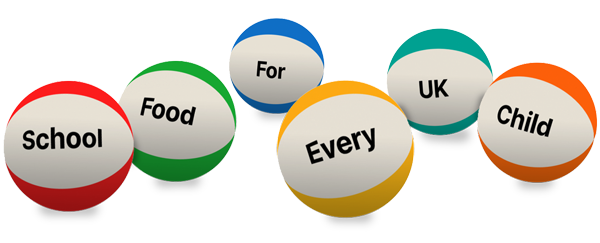 Ask your MP to end the school food postcode lottery now
Featured in the press
---
BBC
Why food bills aren't shrinking - five things to know
Features findings from Sustian 'Unpicking food prices' report
22 May 2023 | Visit
The Conversation
Why food bills aren't shrinking - five things to know
Features findings from Sustain's 'Unpicking food prices' report
19 May 2023 | Visit
Speciality Food Magazine
'Farm to Fork' summit hosted by Rishi Sunak falls flat for the food industry
Vicki Hird comments.
18 May 2023 | Visit
The Guardian
UK government urged to act as some meat and veg prices double in a year
Vicki Hird, head of farming at the Sustain comments.
16 May 2023 | Visit
Farmers Guardian
Supply chain must be top of summit talks, says industry
16 May 2023 | Visit
The Independent
Farming head welcomes 'very positive' food summit amid 'enormous' inflation
Vicki Hird comments
16 May 2023 | Visit
International Business Times
Sunak urged to increase immigration and food costs to solve crisis
Vicki Hird comments.
16 May 2023 | Visit
Food Manufacture
Food and farming firms hit out at PM's food summit
Comment from Vicki Hird.
16 May 2023 | Visit
Mirror
Brits warned food inflation will be 'normal state of affairs' due to climate crisis
Vicky Hird, head of sustainable farming at Sustain comments.
15 May 2023 | Visit
Support our campaign
Your donation will help us work with farmers to push for policies to support farming fit for our future.