In the Government's food strategy, Defra committed to co-producing a Horticulture Strategy with the sector. But responding to a recent Parliamentary Question, Mark Spencer confirmed that Defra will be canning this pledge.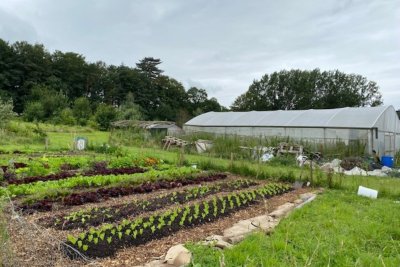 Rock Farm salad patch and polytunnels. Credit: James Woodward
In a disappointing u-turn, the Government has dropped their commitment to a Horticulture Strategy. At a time when the sector is on its knees, Defra have decided not to support growers and the horticulture sector in a joined up approach.
It was hoped, across the sector, that a Horticulture Strategy would provide a blueprint for supporting the production and consumption of British grown fruit, vegetables, and salad.
In recent months, growers have seen the cost of production skyrocket and access to labour next to impossible. This is led to food shortages, with British growers reducing overall production, while international trade proving fragile.
There have been clear signs for several months and, in fact, years that Government needs to think strategically about supporting a resilient and sustainable horticulture sector.
Vicki Hird, Head of Farming at Sustain said: "This is an appalling, backwards step given the huge need for coherent and cross departmental action on production and consumption of sustainable fruit and vegetables.

The gains would be enormous, for public health, for the environment and nature with more diverse and sustainably grown produce, for good jobs and enterprise in new businesses.

We urge Defra to rethink and develop a comprehensive strategy for this vital, and struggling, sector covering key areas including supply chain fairness, agroecological production support, training and skills, worker issues and energy costs, the development of better routes to market, and a marketing and healthy eating policy."
Support our campaign
Your donation will help us work with farmers to push for policies to support farming fit for our future.