Health and food organisations are urging Number 10 to stand by its plan to ban multibuy promotions on junk food saying there should be no delay in implementing a key part of the Government's obesity strategy. Rumours have emerged overnight that the Government might delay, or even drop, the new law to restrict multi-buy promotions on unhealthy food and drinks.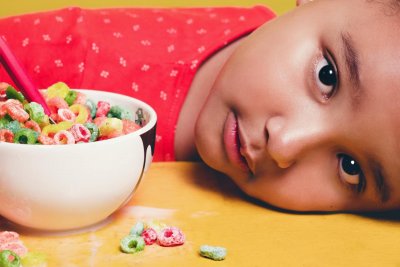 Sugar breakfast. Credit: Tiago Pereira | Pexels
This week fresh evidence emerged of the impact the current cost of living crisis is having on household food insecurity, with 7 million adults reporting missing meals in the last month. Research from the Money Advice Service has previously shown that supermarket BOGOF (buy-one-get-one-free) deals can cost consumers £1,300 more a year, with just 2% of us knowing how to spot the best deals.
The government regulated to ban volume price promotions (2 for 1, 3 for £2 etc) on selected food and drink high in fat, salt and/or sugar that contribute the most excess calories and salt to children's diets. Despite the government setting an ambitious target for halving childhood obesity by 2030, the most recent data shows prevalence has risen sharply in recent years, with 1 in 4 children classed as overweight or obese by the time they leave primary school.
Barbara Crowther of Sustain's Children's Food Campaign said:
"There's been a 57% increase in food insecurity in the last three months, and we urgently need the Government to find practical solutions to support families during the cost of living crisis – such as expanding free school meals eligibility, for example. We are deeply worried that instead, the Government may be considering delays to measures to ban junk food multi-buys that have been described as "immoral" in the past because they don't save people money at all. Evidence shows they lead to spending more on less healthy food, increasing risks of diet-related diseases and adding long-term cost and pressure for our NHS.

"The Department of Health recently reconfirmed the Government's commitment to drive forward regulation on high fat, salt and sugar foods, whilst industry has been investing significant time and money in preparing for them, including switching to straightforward price discounts that are more honest and better value. We call on the Government not to backtrack or play politics with children's health, but to stand by its own obesity strategy and focus on more effective measures to address the cost of living crisis."
Caroline Cerny, Alliance Lead at the Obesity Health Alliance added:
"We are very concerned by these reports and urge the Government to stick to its plans to restrict promotions on junk food in October. Research is crystal clear that multi-buy promotions are a false economy that do not save us money. They are a marketing tactic purposely designed to entice to us buy more and buy more often. Delaying these new laws will do nothing to help the cost of living crisis but will worsen the health of the nation.

"Over the years we have seen far too many health policies delayed or dropped before they have had the chance to make an impact for political reasons. Delaying or dropping these new laws would be a huge set-back for our health and back-tracks on the promise Boris Johnson made to the nation in 2020 to make being healthier easier."
For information on public support for expanding free school meal eligibility, please see here.
The Government passed legislation in December 2021 on the enforcement of HFSS price and location promotions restrictions and issued detailed technical guidance just last month, in preparation for implementation from October 2022. Please see here for more.
Sustain summit
12 Oct 2022
The summit will consider meat and dairy production and consumption in the context of the climate and nature emergency, where inspiring work and opportunities exist, and the assumptions and underlying values about meat which have shaped our policy to date.
Support our campaign
Your donation will help us champion children's rights, parent power and government action to improve the food environment children grow up in.