Help launch a refugee-led café in Lewisham
Refugee Café, a charity supporting refugees in Lewisham in South London, is asking for support to turn their vision for a refugee-led café into reality.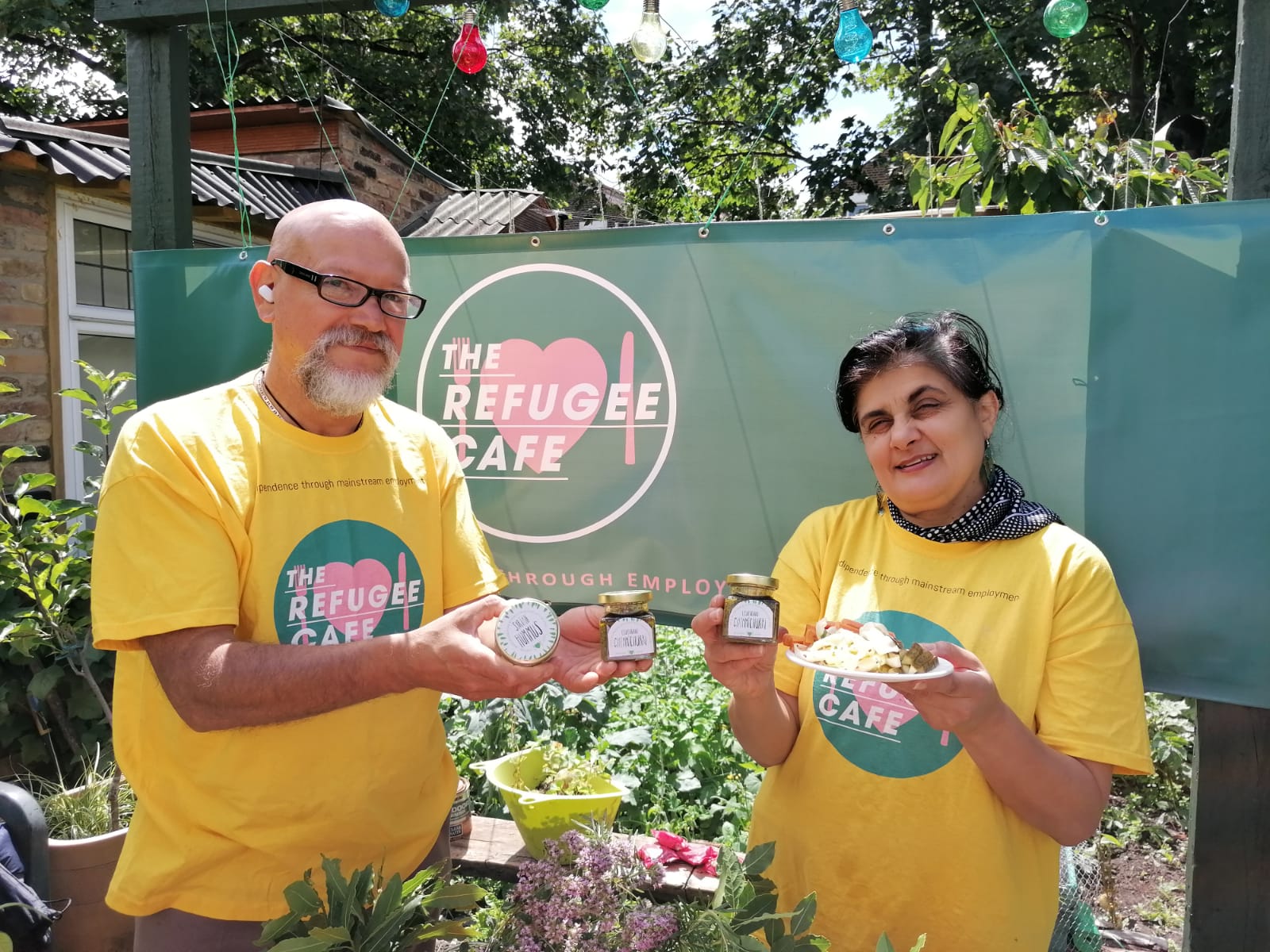 The charity, part of the London Food Link network, was founded in 2019 with the goal of connecting refugees and asylum seekers with the wider community. Since July 2020, the charity has celebrated the amazing culinary cultures in Lewisham- selling products such as Syrian apple and pumpkin jam, Ecuadorian chimichurri and Yemeni spiced tea at markets and online.
The café will provide jobs and skills training for out-of-work refugees, who can struggle to find permanent employment in London. Affordable meals will be available for people on low incomes, and profits will be used to further improve refugee employment opportunities in the area. Refugee Café aims to become a hub for the wider local community, with hopes of offering community dinners, cinema nights and workshops for families.
"We are full of excitement and trepidation to finally realise our dream", said Iolanda Chirico, founder of Refugee Café. "The community café will be a hub of delicious food from around of world, friendship and coming together and breaking down barriers. Together we can make it happen!"
The local council has committed to establish Lewisham as a 'Borough of Sanctuary' by 2022, welcoming 100 vulnerable families from war torn countries. The Refugee Café wants to make sure that Lewisham is also seen as a borough of opportunity for these people.
To pledge to the campaign, please visit the Refugee Café crowdfunder page
Discover more about the role that places like Refugee Café play in feeding our cities in our recent Jellied Eel article
---