200,000 children missing meals during Covid-19 lockdown
200,000 children have had to skip meals because their family could not access sufficient food during Covid-19 lockdown, according to new research from the Food Foundation.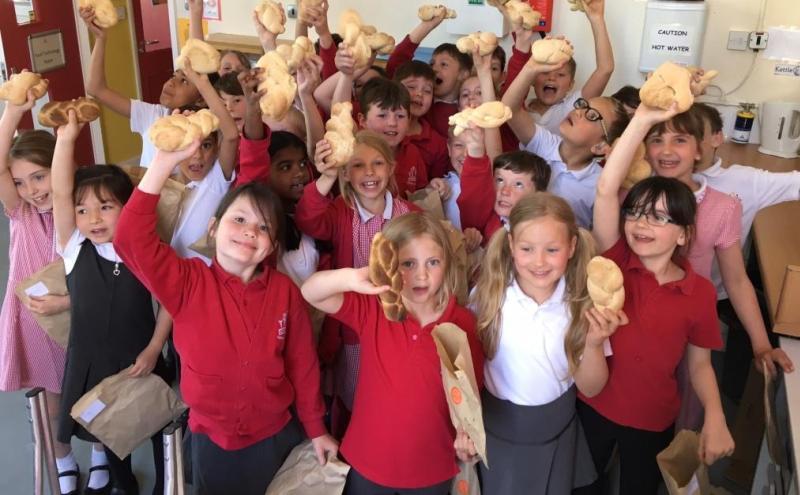 Photo credit: One Mile Bakery
The Food Foundation published a third poll on the impact of Covid-19 on the UK's food system, which revealed that five million people in UK households with children have experienced food insecurity after just a month of lockdown.
The YouGov survey commissioned by the Food Foundation found that 2.4 million children are living in food insecure households, and that over 200,000 children have had to skip meals because their family couldn't access sufficient food during lockdown
In response to the figures, Dame Emma Thompson, the Children's Right2Food Campaign ambassador, called on the government to protect and prioritise children in a piece for The Observer. Also:
Listen to young people sharing their experiences here, and have a look at coverage of the new numbers in the Guardian, the Mirror, iNews and on ITV.
Read about the poll and Food Foundation's policy recommendations here, take a look at the data visualisations and explore the Covid-19 tracker on the Food Foundation website, which provides analysis of key developments and insights from the front line.
The full press release is available here.
The Food Foundation will be hosting a free webinar on Tuesday 5th May 2020, between 11.00-12.00, involving:
Anna Taylor, Executive Director of Food Foundation
Dr Rachel Loopstra, Lecturer in Nutrition at Kings College
Sabine Goodwin, Coordinator of Independent Food Aid Network (IFAN)
Helen Barnard, Acting Director of Joseph Rowntree Foundation
For anyone unable to attend, the webinar will be recorded and made available on the Food Foundation's website following the event.
Support our work
Your donation will help communities identify ways to alleviate food poverty and increase access to healthy food.