Long-term gluten avoidance may increase heart disease risk
A study by scientists at Harvard University of 26 years of data from more than 110,000 people has concluded that 'the promotion of gluten-free diets among people without celiac disease should not be encouraged.'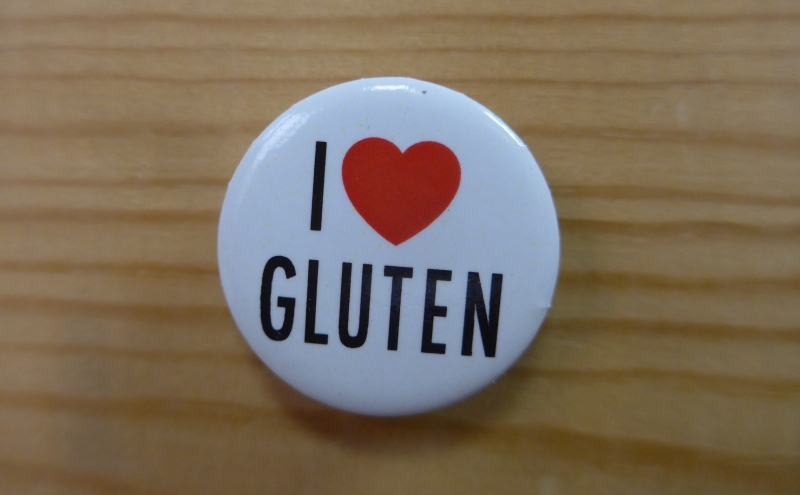 Published in the British Medical Journal on 2 May 2017, 'Long term gluten consumption in adults without celiac disease and risk of coronary heart disease: prospective cohort study' looked at data from 64,714 women and 45,303 men without a history of coronary heart disease who completed a food frequency questionnaire in 1986, which was then updated every four years until 2010.
It found that over the 26 years, 2431 women and 4098 men developed coronary heart disease, and that compared to 'participants in the lowest fifth of gluten intake, who had a coronary heart disease incidence rate of 352 per 100,000 person years, those in the highest fifth had a rate of 277 events per 100,000 person years.'
The researchers said their motivation to carry out the study was the sharp increase of people reducing 'gluten in their diet owing to beliefs that this practice carries general health benefits,' but 'despite the rising trend in gluten restriction, no long term, prospective studies have assessed the relation of dietary gluten with the risk of chronic conditions such as coronary heart disease in people without celiac disease.' More generally, they noted that 'concerns exist that a gluten-free or gluten restricted diet may be nutritionally suboptimal, and gluten-free substitute foods cost considerably more than their counterparts.'
In their conclusion, the researchers stated 'the consumption of foods containing gluten was not significantly associated with risk of coronary heart disease,' and 'the avoidance of dietary gluten may result in a low intake of whole grains, which are associated with cardiovascular benefits. The promotion of gluten-free diets for the purpose of coronary heart disease prevention among asymptomatic people without celiac disease should not be recommended.'
Real Bread Campaign coordinator Chris Young said: "We welcome the findings of this study, which further undermines the 'healthy halo' used by certain marketers and fad diet promoters to encourage people to avoid gluten through choice. It reinforces the fact that, for the vast majority of us, Real Bread, and wholemeal in particular, is a valuable element of a healthy diet."
The study noted that the risk of cardiovascular disease to people with coeliac disease might be 'reduced after diagnosis of celiac disease, possibly owing to the beneficial effect of a gluten-free diet, although this association is controversial.'
On 9 March 2017, the American Heart Association reported that 'low gluten diets may be associated with higher risk of type 2 diabetes.'
Exclusive, limited edition 'I Love Gluten' t-shirts and aprons available 1-31 May 2017
Published 3 May 2017
Real Bread Campaign: The Real Bread Campaign finds and shares ways to make bread better for us, better for our communities and better for the planet. Whether your interest is local food, community-focussed small enterprises, honest labelling, therapeutic baking, or simply tasty toast, everyone is invited to become a Campaign supporter.
Support our charity
Your donation will help support the spread of baking skills and access to real bread.