Food Power supports 15 new projects to help make local food resilience a reality
Resilience is the word of the moment but what does it mean in the context of local food? Food Power are supporting 15 projects to explore just that.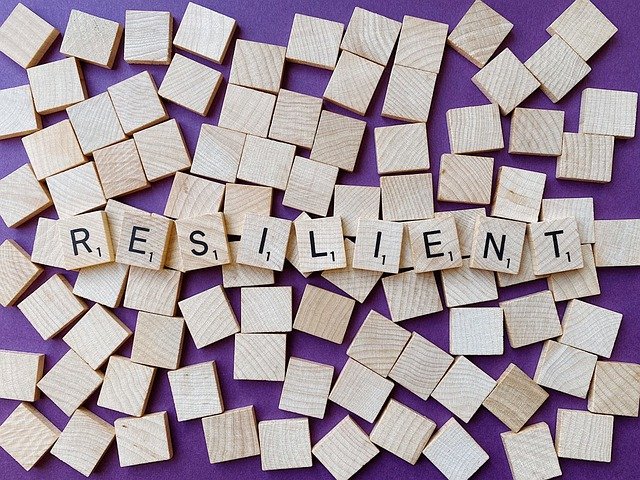 Pixabay / wokandapix / 1219 images
Though restrictions are being relaxed, Covid-19 continues to impact very harshly on the Food Power community and those they are working to support. We know the immediate responses to food insecurity will continue to be needed in the months ahead, but Food Power and food poverty alliances can now play a very important leadership role in exploring ways to 'build back better'. Through providing some early examples and practical advice to other alliances, networks, councils and government, food poverty alliances can help set the bar on what local food resilience looks like and how this should be delivered.
To support alliances in this work, Food Power launched a small round of financial support in January 2021 for alliances to develop this work and establish a shared understanding of what local food resilience could look like. Despite the challenges another lockdown posed, alliances rose to the challenge and submitted 29 applications from across the UK. These ranged from updating food poverty action plans, creating new community retail projects, involving experts with lived experience, food growing, mapping food deserts and launching social media campaigns.
The financial support was able to support 15 alliances delivering work under the following themes.
People powered projects
Stockton on Tees Food Power Network – During Covid-19, the Amal project identified the need for tailored food hampers to meet the dietary requirements of the Black, Asian and minority ethnic community in Stockton. With few community food projects in the area, Stockton Council want to support the Amal project with the funds, networks and training they need to establish a culturally appropriate community food project.
Middlesbrough Food Power alliance – Following the success of their eco-shop model, this project will develop a user friendly online platform providing the tools, resources and peer support for other organisations and partnerships to develop their own Eco-Shops.
Southwark Food Action Alliance – Through updating their food poverty action plan, Southwark identified the need for integrated neighbourhood food hubs. This project will support the development of a pilot food hub that will provide space for members of the alliance to run projects and workshops and help develop a blueprint for how other hub models can be established across the borough.
Preston Food Partnership – Hosted by the Larder Lancashire, they plan to develop a bank of cookery resources, recipes, shopping lists and store lists for Preston residents to use. This will show the entire field to fork journey for local food in Preston and in turn, help build confidence, knowledge and increase users independence.
Food Poverty Action Aberdeen – Working with young adults (16-30) who live in poverty, CFINE will develop the 'Avant Gardeners' project, providing skills, training and support to establish a new community garden. This project aims to increase understanding of the food system whilst building skills, confidence and promoting positive mental wellbeing.
Food Poverty action plans
Peterborough Food Partnership – Peterborough will develop a food poverty action plan informed by interviews with members of the food partnership and four focus groups with people with lived experience from four groups – homelessness, families, older people and Black, Asian and minority ethnic groups, including people with NRPF.
Good Food Oxford – This project will refresh the existing Oxford Food Access Action plan in light of Covid-19, expanding it beyond the city of Oxford to a countywide approach, consulting with community food providers and decision makers and identifying the next areas of action.
Hull Food Inequality Alliance – Identifying that young people will be hardest hit by the post-covid economy Hull plans to co-develop an activity pack and produce a podcast that will allow young people to have their say on food inequality in Hull. The results of which will be used to inform the development of a new food poverty action plan.
Emergency Food Network (Brighton & Hove) – This project will explore demand for a home meal delivery service, the impact of eight affordable food pilots in the city and opportunities to work closely with the local community food sector and producers to ensure access to healthy, local produced food for residents experiencing food poverty.
Listening projects
The Thanet Food Alliance – This project will aim to expand the Thanet Food Alliance to become the East Kent Food Alliance. Through two specific forums with local residents with lived experience of household food insecurity and monthly meetings of the new alliance, they will develop a plan for future work in the larger district.
Food Wise Leeds – Responding to the growth in food aid provision in Leeds, Zest Leeds plan to develop a toolkit on building food resilience. This toolkit will establish a collaborative vision for building local food resilience and provide support for food aid providers to develop their provision and enable greater food resilience.
Plymouth Food and Poverty Alliance – They will pilot the Food Equality People's Assembly to establish an inclusive platform for community involvement in the development of local food resilience beyond Covid-19 in Plymouth.
Feeding Liverpool – To help inform Liverpool City's new Good Food Plan, Feeding Liverpool will lead a listening project hosting focus groups and interviews with people with lived experience of food insecurity. The results will inform the redesigning of Liverpool's food ecosystem to ensure everyone has access to healthy food.
Edible Edinburgh – Edinburgh Community Food will establish the Food Families Network which will deliver surveys, online discussion spaces, cook-a-long sessions and more to upskill families and help facilitate ideas and discussion on improving the local food system.
Blackburn with Darwen Food Alliance - Using their growing social media following, the team plan to launch a social media campaign focused on food justice rather than food crisis. Using films, case studies, photos and more they will highlight people with lived experience, volunteers and others and use their stories to change the narrative and drive progress.
As part of this support, each project attended a workshop to explore the topic of local food resilience in more detail and they will also share a case study of their work when the projects finish at the end of May. Some projects will also present their work at the Food Power Festival so if you'd like to hear more, sign up for your free tickets.
Support our work
Your donation will help communities identify ways to alleviate food poverty.